didi rugby is delighted to be in partnership with GO Rugby this summer.
GO Rugby provides the sport for all ages from 18 months up to 80 years!
What started off as the Golden Oldies (GO) has expanded to an event to include all ages and, after a successful inaugural event last year, is back with two bigger weekends this year, celebrating rugby, music and food – what is there not to like?
GO's ethos is make our wonderful sport as accessible as possible for as many as possible and didi rugby will be right behind them.
The Welsh Rugby Union will be supporting the Cardiff event at Llandaff Rugby Club, while didi rugby Reading will be heavily involved in the first English GO event with the help of the RFU, London Irish, London Irish Amateurs and Hazlewood.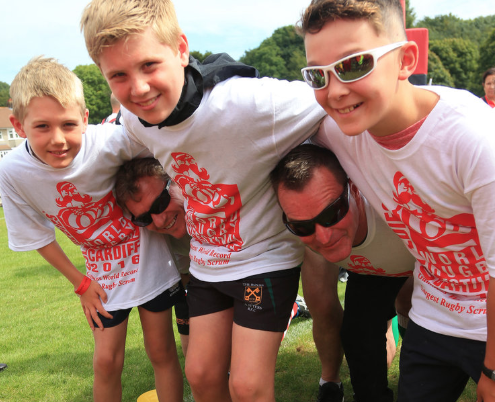 Wonderful sport
Paul Guest from GO Rugby said: "GO Rugby is all about making this wonderful sport as accessible as possible and a real highlight of this year's events will be the addition of many under-represented rugby grades.
"This means that literally anyone can get on the field and enjoy the game."
Didi rugby CEO Vicky Macqueen added: "GO Rugby has a similar ethos to that of didi rugby and that is to make the sport accessible and fun for all involved.
"We always like our didi kids to have smiles on their faces and I think there will be a lot of those around at what we are expecting to be extremely fun weekends.
"We would love people to bring their children along to see us and we can show them what didi rugby is all about in a fun and friendly atmosphere."