11 England rugby caps
Current Harlequins FC player
Level 3 Personal Trainer
British Red Cross Event First Aider
Teaching Assistant in a Special Educational Needs school for 5+ years.
Hannah has been a member of the didi Rugby team since April 2017 as head coach for the didi Rugby Harlequins division.
She is about to head-up the latest didi franchise to launch in the UK with the Ascot and Windsor branches set to provide quality coaching for children in the area.
Hannah has 11 caps for England's Red Roses (5 for 15s, 6 for rugby 7s) and currently plays for the women's branch of Harlequins in the Tyrell's Premier 15s League.
She is a certified Level 3 personal trainer, as well as a volunteer first aider at the British Red Cross. She has previously worked with Abbey Ladies RFC and the Berkshire College of Agriculture 1st XV rugby team as a strength and conditioning coach, which has given her first hand experience of the need to develop key motor skills and athletic components during children's early years.
Hannah says she cannot wait to get started spreading the didi values throughout Ascot and Windsor.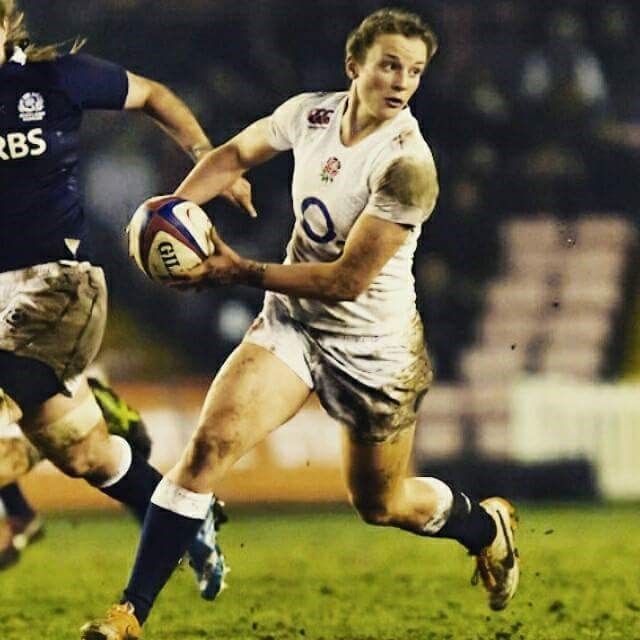 "didi Rugby targets a crucial age in a child's physical and social development," she explained. "It increases children's gross and fine motor skills as well as instilling rugby's fundamental values of teamwork, respect, enjoyment, discipline and sportsmanship.
"What I really love about didi's framework is how although it has a rugby base to each session, it is not limited to rugby drills. Therefore, when leading a session, I feel encouraged to include a range of skills, such as balance, agility, co-ordination and even some movement work which you may expect to find in a gymnastics class!
"Most importantly, it is my aim for each child to have left the session having expelled some energy and with a big smile on their face."