Do you want your child to grow in confidence while having fun and being active?
Then come along to a didi rugby class and enjoy a free taster session at any of our venues across the country.
Following a tremendously successful 2018, we are confident they will have a great time, learn new skills and meet new friends too.
We would love to meet you and show you why thousands of children across the UK are coming back to didi rugby every term.
Devised and led by former England Women's international Vicky Macqueen, here are five reasons why we think you and your child should give didi rugby a 'try'…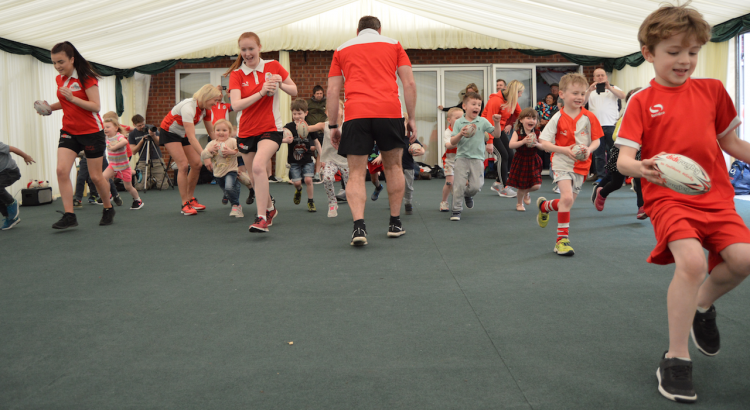 1) Age appropriate classes – Our three age groups of 18-36 months, 3-4 years and 4-6 years means your child will be enjoying the right learning at the right stage of their development. These age ranges are within flexible boundaries and based on each child's ability and confidence as opposed to a strict age structure.
2) Get active, learn and grow in confidence – We will get your child physically active and improve skills like co-ordination, speed and balance. We also hope to grow their confidence as they learn social skills in a positive, friendly and no-pressure environment.
3) Parents and Carers can join in – Because all of our classes are delivered in a friendly and relaxed environment, we encourage parents and carers to get involved as much or as little as they like. We want child and adults to feel comfortable in our classes.
4) One-to-one attention – There are a minimum of two coaches in every didi rugby session to make sure that every child receives some one-to-one tuition and so that even the shyest of kids feels valued and part of our friendly team.
5) didi rugby is great fun – Every session is designed to make sure your child is engaged and having fun with a smile on their face. We encourage positivity, team play, respect and sportsmanship. We hope that by instilling these values early on in life, they encourage a life-long participation in physical activity.