A coach with a difference will be heading up new didi rugby classes at Birstall Rugby Club in Leicestershire from 21 March.
And there is unlikely to be any questioning of decisions made my coach Jenny Burrows!
The 34-year ex-player is now the only Level 6 female rugby referee in Leicestershire and can usually be found around the pitches of the Midlands with a whistle in tow.
Her Saturday mornings are now going to be taken up by leading new didi rugby classes at Birstall RFC in Leicestershire after an idea became reality very quickly thanks to the support of didi rugby's founder and CEO, Vicky Macqueen.
Birstall Rugby Club
"I had been coaching didi rugby at Shepshed and Hinckley working with Vicky and then I spoke to someone at Birstall Rugby Club and they said that they would love to have something like that around," said Jenny.
"At first it was just an idea but I spoke to Vicky about it and things have come together very quickly. She has been brilliant and we are going to start classes on Saturday 21 March.
"I always go and support Birstall anyway as a club so it is great to go and give something back."
Jenny played in the backs for Stoneygate RFC in Leicestershire for 10 years but as injuries began to take their toll, she decided to take up refereeing instead and has never looked back, progressing to become the only Level 6 women ref in the county.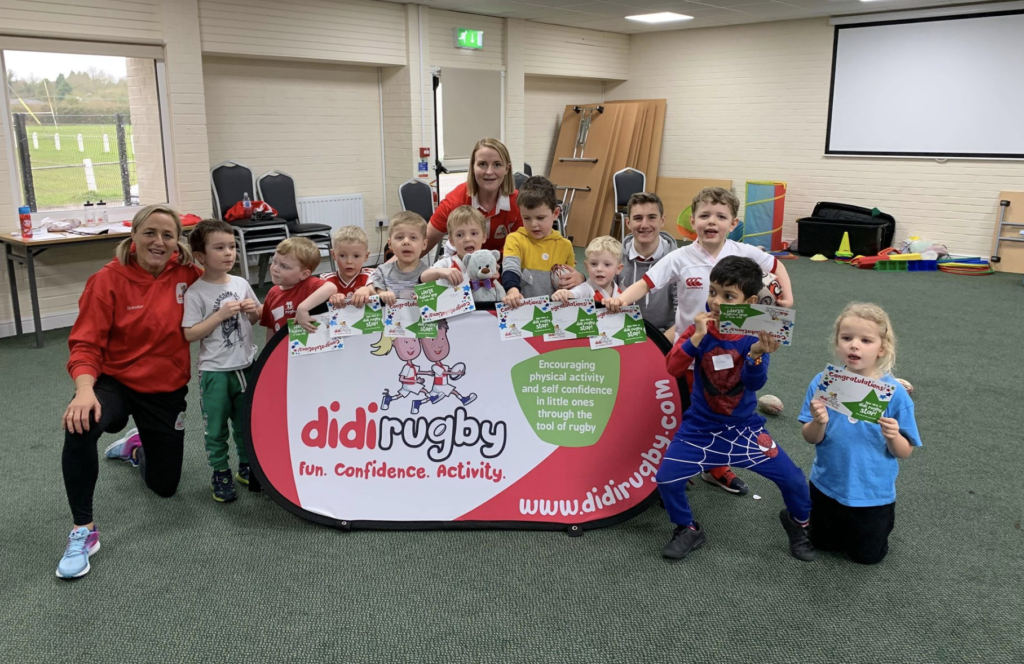 New venue
"I really enjoy still being out there in the middle," said Jenny. "I do mainly men's games and have never had anything bad happen to me in eight years of officiating."
Jenny's latest challenge though will be with subjects of a much younger variety – and she cannot wait to get stuck in.
"didi rugby is great because, not only does it teach kids basic skills, it also teaches them the core rugby values which have been important to me," she said.
Referee
"Seeing how the kids respond to that is brilliant. I have played and refereed for years and wanted a new challenge alongside being an official because I like the idea of giving back to the sport I love.
"And Vicky has been brilliant in making this happen. Her passion is infectious and it's unreal how much you can learn from one person."
Vicky said she was excited to open a venue at yet another rugby club. didi rugby partner with clubs all over the country to provide a pipeline of youngsters to hopefully continue their rugby journey with those clubs when they become too old for didi classes.
"I am so chuffed that Jenny Burrows has joined the didi team," said Vicky.
Rugby coach
"She is a wonderful ambassador for rugby in general and she shows all the values as a person and a coach that we would expect from someone involved with didi.
"She is enthusiastic, motivated and really wants children to succeed and help them develop.
"I was so pleased when she decided to take on classes at her local club. She really is a wonderful coach and person and a great addition to the didi family."
Classes will get underway at 9.00am on Saturday 21 March at Birstall Rugby Club with all age groups going right through until 11.00am.
Watch: Emotional scenes as twins graduate didi rugby classes…