This proud didi rugby parent has some advice for other parents who are wondering whether to send their child to a didi class.
Simon Boxall is a father with a son who has come through the didi rugby system.
Now, William has not only moved to a rugby club to continue his education, he loves most sports and is at his happiest when he is being active and running around having fun.
So for parents asking: "How do I get my child more active at home?", Simon has an answer.
"didi rugby makes him more active at home because he wants to get out in the garden and play by passing and kicking a ball around," said Simon.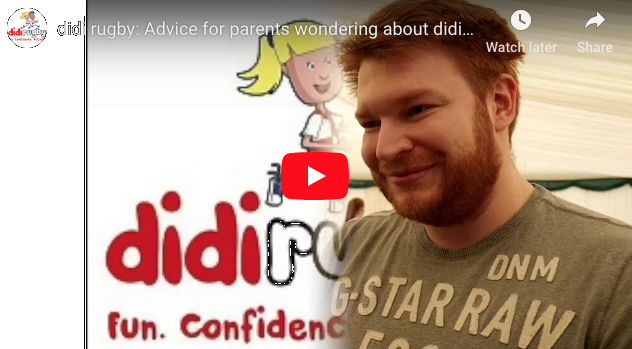 Improve every day

"But it's not just about his growth with rugby. He is really into sport in general.
"As a parent, I have seen him grow and improve day on day and his reflexes and speed are coming on all of the time."
"They should definitely just try it." he said. "No matter what sport they might end up wanting to do. Rugby or not. didi rugby builds up their appetite for being active, having fun, friendships and fitness. It's really fantastic."