didi rugby Newcastle lead Hattie Elliott-Edwards is determined to give her son Oliver the opportunities she never had.
With an impressive rugby career behind her, she is keen to offer her son the chance to learn new skills and grow in confidence while doing something he loves at a young age.
Along with fellow lead Sophie Elliott-Edwards, Hattie is excited to get their new didi rugby classes in the north-east off the ground with some much-awaited classes day at Novocastrians RFC on Saturday 3 September.
It will be the launch pad for Oliver and a host of new members to begin a grounding that Hattie always wishes she has enjoyed.
"Our son, Oliver, is our biggest driving force," she says.
"It's about providing the opportunity for him and other children in Newcastle and the surrounding area to build confidence through rugby and play."
"We both want to give Oliver and the other didi children the opportunities I had and the skills I developed throughout my rugby career, but were not available for me at his age."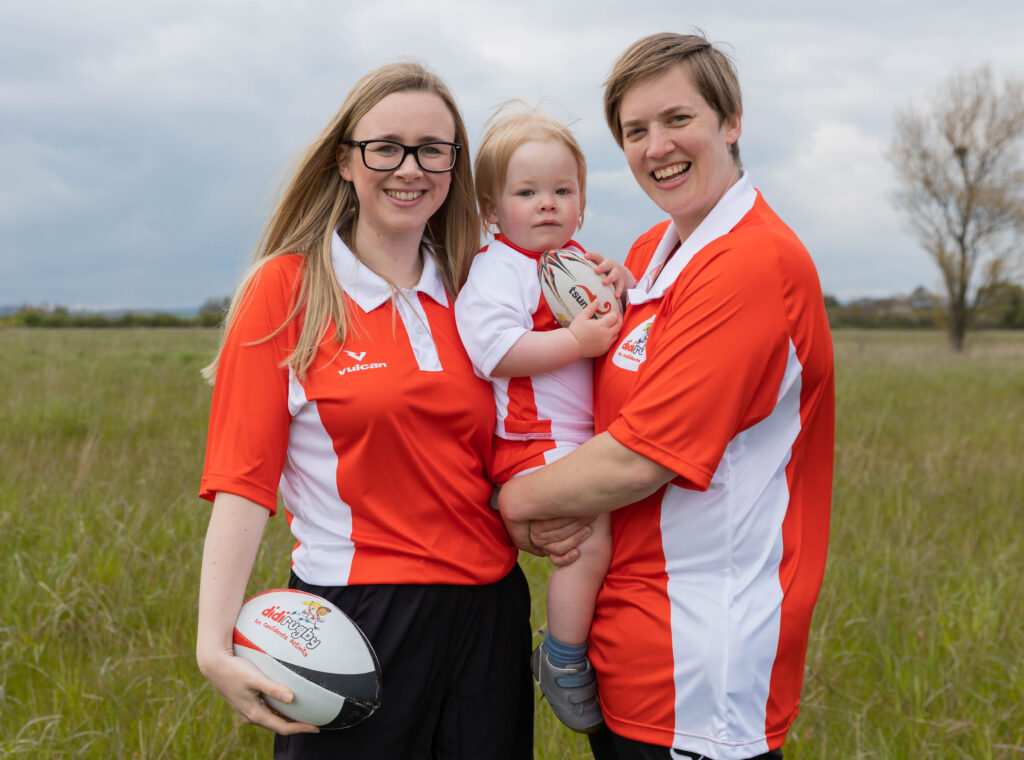 Hattie's rugby background
With Hattie having a well-rounded rugby background, she is really looking forward to promoting the teamwork, leadership, social skills and self-belief that she has developed through the sport, to young children.
Fluctuating between the first and second team at Lichfield rugby club, she played in the same team as one of our didi ambassadors, Heather Fisher. "I was never one of the greatest," Hattie said. "But it was a great opportunity to play alongside them."
Sophie and Hattie both agree that they don't just see the business side to building a didi franchise, "it's about didi rugby's ethos," Hattie said. "Bringing enjoyment in sport to young people. There was nothing like this around when I was playing, so we're excited to provide this for other young children."
Novocastrians RFC partnership
With Newcastle being a very football-focused area, Sophie and Hattie are both excited to bring the sense of rugby community to the area.
didi rugby Newcastle will be partnering with Novocastrians RFC, with classes being held at the venue.
Having produced some of the best female rugby players, including didi ambassador Sarah Hunter, Novocastrians RFC are looking forward to welcoming didi rugby Newcastle to the family.
"The club are very proactive and family friendly," Hattie said. "They have a very similar ethos to didi rugby and have built a lovely community with the rugby mums and dads who attend the club.
"Our longer-term goals are to spread further across Newcastle, but we're looking forward to building a relationship with Novocastrians, promoting opportunity for young people."
As the launch party of didi rugby Newcastle fast approaches, Sophie and Hattie are excited to bring fun and happiness to the children. "This is the start of an adventure," Sophie said. "We want to celebrate the potential of what we're doing."
READ MORE: The rugby-mad family are launching didi rugby Bristol.
WATCH: Coach Jake shares his journey so far.