didi rugby's new franchise lead for south Cambridgeshire is the sort of person you would want on your side in the trenches.
Meet Amanda Jones.
Shelford RFC's new rugby development officer will be heading up the launch of new didi rugby classes attached to the club from the launch date of July 31 onwards.
Having grown up on the streets of Port Talbot in Wales and been in the army for eight years, Amanda has been used to battling for the things she believes in all of her life and has harboured a desire to pave her own way in some traditionally male-dominated environments.
Values of didi rugby
Previously, that has included gender inequality in rugby and encouraging more children with physical and learning difficulties to get involved in the sport.
Her latest challenge is to spread the values of didi rugby far and wide across the south Cambridgeshire region and, with a committed club totally behind her, she is naturally looking forward to it.
"I have previously been involved with setting up a girls team for 11 to 17-year-olds from scratch which attracted 30 members on two years," said Amanda. "It helped being persuasive, passionate and female!
"I have also been fighting against gender inequality too and tried to tackle why so many dads bought their sons to rugby but not many mums bought their daughters to rugby."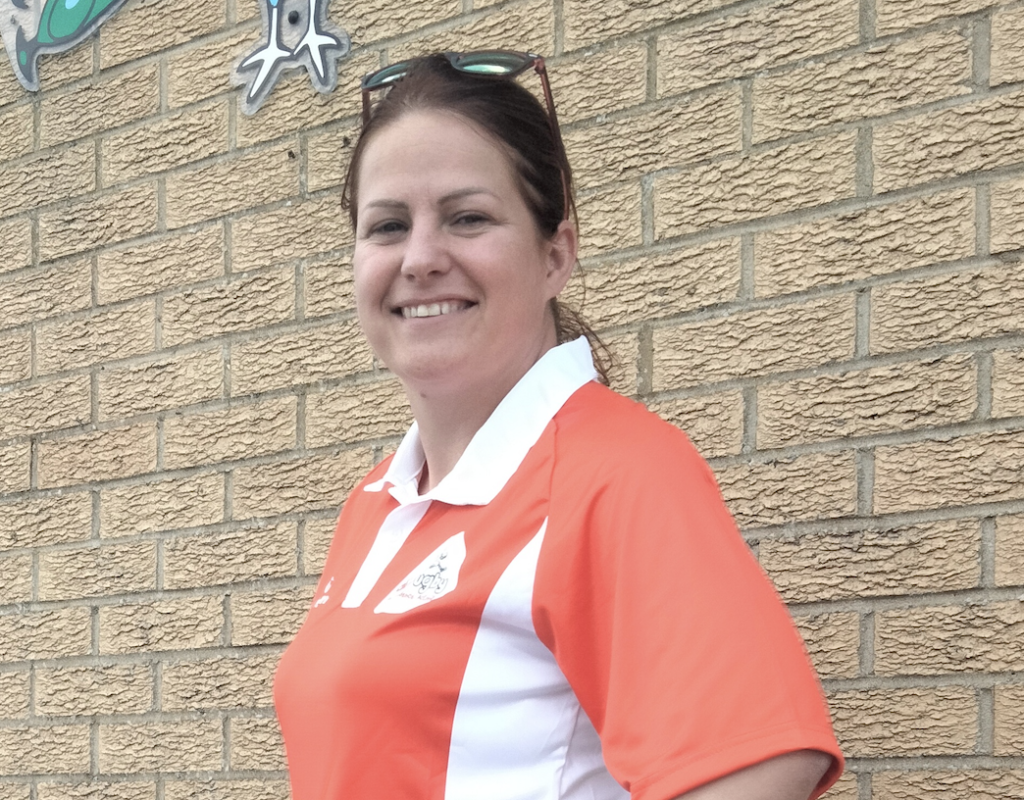 Amanda has also worked for the RFU as a community coach and the Saracens Foundation as a project officer around inclusivity which involved trying to encourage kids with physical and learning difficulties into rugby.
"That was really rewarding," said Amanda. "I remember one child who really struggled to talk but loved the social side of rugby and now talks really well."
Passion
That passion to help people is still burning bright as Amanda begins her role as the didi rugby lead for South Cambridgeshire at Shelford RFC, where classes will take place on a regular basis after a big launch on Saturday 31 July.
"Shelford see a vision which is not just about men's rugby. Now we will have children from 18 months involved in the club and a pathway for them to keep on enjoying all the good things that rugby brings.
"There will be some children of that age who, due to the pandemic, have never had a chance to properly socialise with kids their own age.
"My sister had a baby boy during lockdown and now I have an 18-month-old nephew who struggles to interact.
Build confidence
"Not only will didi rugby give them the chance to build their confidence in social settings, it will also give parents of these children a chance to enjoy being out with other parents of kids the same age too."
didi rugby founder and CEO Vicky Macqueen said she was excited about the didi rugby coming to Shelford RFC.
"This is a club with fantastic and inclusive values that are perfectly aligned with what we are trying to achieve at didi rugby," she said.
"I have been hugely impressed by their plans and ideas to build a strong didi rugby base and I can feel the passion of the people involved in the club.
"Amanda is great. She is a tremendously driven individual and a background in inclusivity. She has an infectious personality which will be ideal for bringing didi rugby to the local community."
If you would like to secure your free place at the big didi rugby launch at Shelford RFC on July 31, please contact rdo.shelfordrfc@gmail.com
Amanda can also be contacted for more information about the times and dates of the regular classes that will follow. Free taster sessions are available to everyone.
Read more: didi rugby wins 'Outstanding Community Award'
Find out more about Shelford RFC.
WATCH: didi rugby LIVE with World Cup winner and didi ambassador,
Emily Scarratt…