didi rugby Reading's double act of Craig Hunter and Donna Clark say their early months as a rapidly-growing franchise proves that the didi model works.
Since launching didi rugby Reading in February 2018, the classes have really captured the imagination of the public and businesses in the local area.
Sessions are currently held across Berkshire in Reading, Ascot and Newbury while partnerships are already up and running with the likes of Aldermaston, Reading and Thatcham rugby clubs.
A formal link has been made with professional club London Irish RFC and a partnership with Eddie Cats has seen classes held in their soft play venues.
Craig says he is delighted by the speed of their progress, the support from didi UK and the positive way in which the franchise has been received within the local community.
"I have been involved with rugby since I was 14 but I was working in recruitment and wanted to do something like this full-time," he said.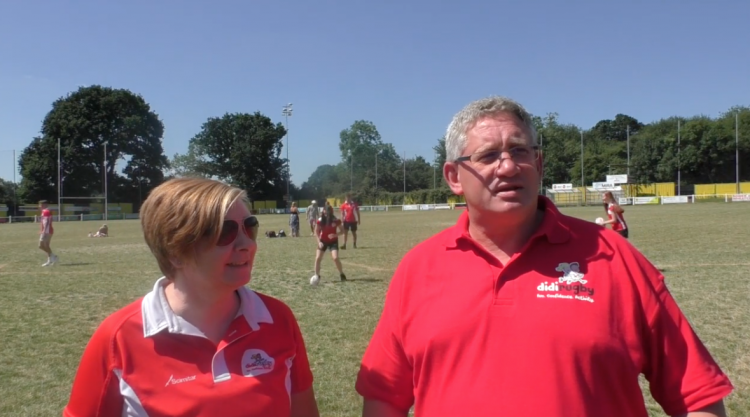 Infrastructure

"The support from didi was spot on in the build up to launch and the infrastructure was right too.
"My wife is in the education sector and she saw what we did for her school as a taster session and said there is a huge scope for growth in that early years foundations stage for something like didi rugby.
"So we took the plunge and went for it full-time and we are confident we will continue to grow with the help of Vicky and team didi behind us.
"Our links with local clubs are important and we are trying to help those without big mini sections so they can use their link with us as stepping stone to build their Under-6s.
It proves it works

"At Reading RFC for example, they have already picked up four kids who are now too old for didi rugby for their Under-6s which proves it works. It's a no-brainer."
Donna Clark added: "It has been good fun spreading the values of didi rugby through classes, clubs and schools too.
"Our relationship with Vicky and her team at didi has just been like an extension of the rugby family really. They are always there on the end of the phone if we need them."