​Heather Fisher is a hugely recognisable figure on the Women's rugby circuit and an inspiration to those around her.
Having began her time in the public eye on the Great Britain bobsleigh squad, taking part in the British Championships and European circuit, she moved into rugby and became one of the game's hardest workers and toughest tacklers.
She won her first international cap for England against the USA in 2009 and that was the start of a wonderful career that has propelled her onto the world stage.
She is now a World Cup winner at 15-a-side after success in France in 2014 and has represented her country at the 2009, 2013 and 2018 World Cup of Sevens.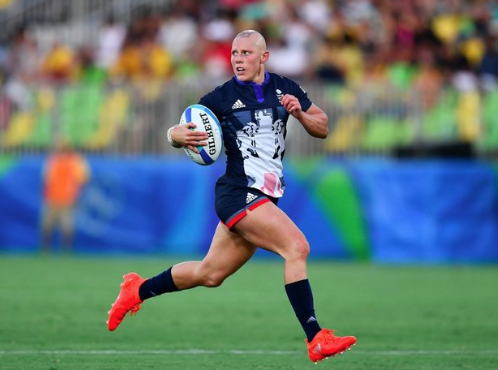 Helping to mentor
She was also a member of the Great Britain squad that came so close to a medal at the 2016 Olympics Games in Rio.
Heather has worked on behalf of the Youth Sport Trust as a Sky Sports Athlete Mentor and will now be helping to mentor some much younger athletes as a didi rugby ambassador!
"I am really pleased to become an ambassador for didi rugby," said Heather. "It is a fantastic organisation that will generate confidence and skills for little kids.
"It's absolutely brilliant to be a part of it so thanks for having me on board. I am looking forward to working with everyone involved."