Didi children, parents and coaches enjoyed a day out to remember at Wasps RFC.
While the Aviva Premiership title-chasing home side were preparing to beat London Irish 24-16 on home turn at The Ricoh Stadium in Coventry, dozens of visitors representing didi Rugby were putting on an "awesome show" in the fans' village.
Didi Rugby owner Vicky Macqueen said she was incredibly proud as children from classes from all over the Midlands – and even some from Hertfordshire – showed off their skills in a demonstartion.
"It was awesome display from our didis at Wasps," said Vicky. "Children from all over the Midlands were there and it was great to see some from Hertfordshire venturing up for the occasion too.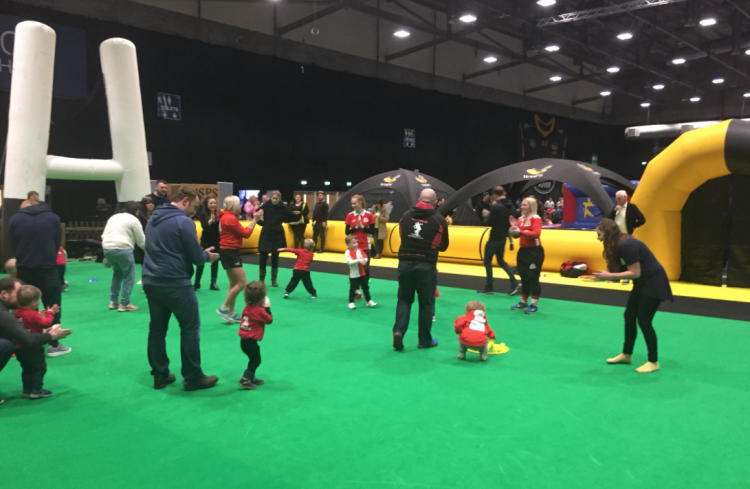 Showing off their skills
"It was lovely to have them all together and they put on an awesome display. They were showing off their skills and displaying great team work and friendship with their little team mates.
"We had lovely comments from parents who were with their children, and people just watching to see our didi stars in action.
"Well done to everybody involved, coaches, players, parents, Hannah Faulds and the Wasps staff who all made the occasion so special for us."