Matt Stubbs, the new franchise owner of didi rugby Bosworth, Nuneaton and Enderby says the support he has had from the didi team in the build-up to the launch of his classes has been 'fantastic'.
Speaking at the first new classes in Enderby, Matt praised the set-up and explained why he got involved in didi rugby because his own child grew in confidence so much at the sessions.
"The support from the team has been fantastic," he said. "The brand and the package that they have put together is really something that you buy into.
"The help and assistance that Vicky Macqueen (didi owner and CEO) and her team have given during the set-up has been brilliant.
"My son came to didi as a shy lad when he was two but he has really grown in confidence so I have seen it work so it was a no-brainer to get involved.
"I have been a PE teacher for 21 years and I am passionate about getting young people involved in an active lifestyle.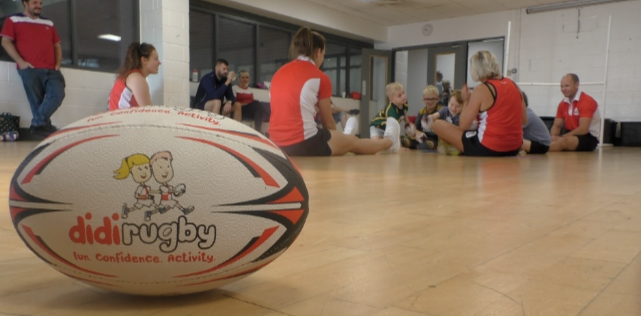 Transfer skills
"It is didi rugby but children can transfer the skills they learn into other sports. Thats a key message really, you can go on to play for the minis section of a rugby club when you are too old for didi rugby – but you can also transfer those skills you learn at didi to many other sports."
"After weeks of planning, I am pleased the launch has all come together. The parents went away with smiles on their faces and, more importantly, so did the kids."
New classes are now up and running in Enderby and Nuneaton. Book your child in for a free taster session here: