didi rugby founder and CEO Vicky Macqueen has delivered an 'inspirational' speech to Year 3 students at Leicester Medical School.
Following an invite from Dr John Harrison, the Associate Professor in Medical Education at Leicester Medical School, Vicky spoke about her own international sporting career with England as well as life as a successful business woman after hanging up her boots.
Vicky was one of a series of guest speakers invited to address medical students in the four-week spell after their exams.
The idea is to help the University of Leicester pupils gain as much information as possible about the variety of different careers they could go into after they leave and look for work.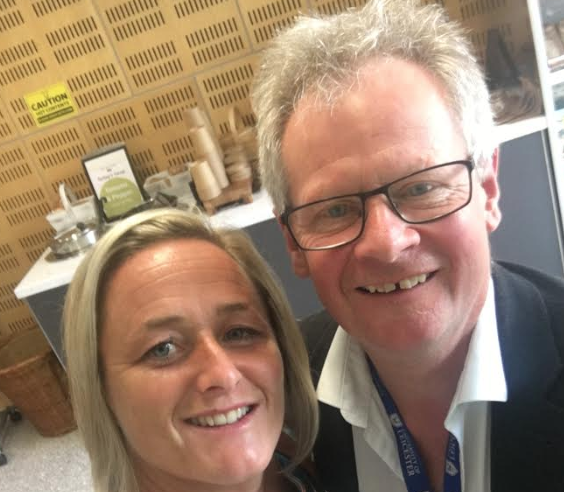 Inspirational
"It was very inspirational," said Dr Harrison. "She talked about her own career and was superb at talking about goal-setting and how it has helped her in her life.
"She was absolutely brilliant and she speaks with great enthusiasm. The students loved it and she gave them a lot of things to think about.
"Vicky has been a highly successful teacher, player and coach – and now she is a successful businesswoman too. I am full of admiration for her.
Dedicated students

"Two of my grandchildren go to didi rugby and hopefully, if some of these students stay local and have their own kids, they may go to didi rugby too!"
Vicky said: "It was a lovely experience to be able to share my career and story with a group of hard-working and dedicated students. They were very welcoming and I thank them for listening.
"If they can take anything I said and use it to their advantage, I will be delighted. Thanks to John as well – he was the perfect host.
"If you had told me a few years ago that I would be addressing a room of Year 3 medical students, I would have burst out laughing!"