didi rugby classes are launching in Sandbach – and they are doing so with a bang!
Sandbach Rugby Club are right behind the set-up and will be providing full support to the new sessions, which are set to begin in June.
didi rugby Stone and Stafford head coach, Ros Wiggins has expanded her remit and will be running the classes with the support of local coaches.
What has really excited Ros is the support she has received from Sandbach RFC, who say they are very keen to fully integrate didi rugby into their juniors set-up to provide a pathway from 18 months, right up into senior rugby for both boys and girls.
didi rugby has similar links with dozens of local rugby clubs across the country.
didi rugby Sandbach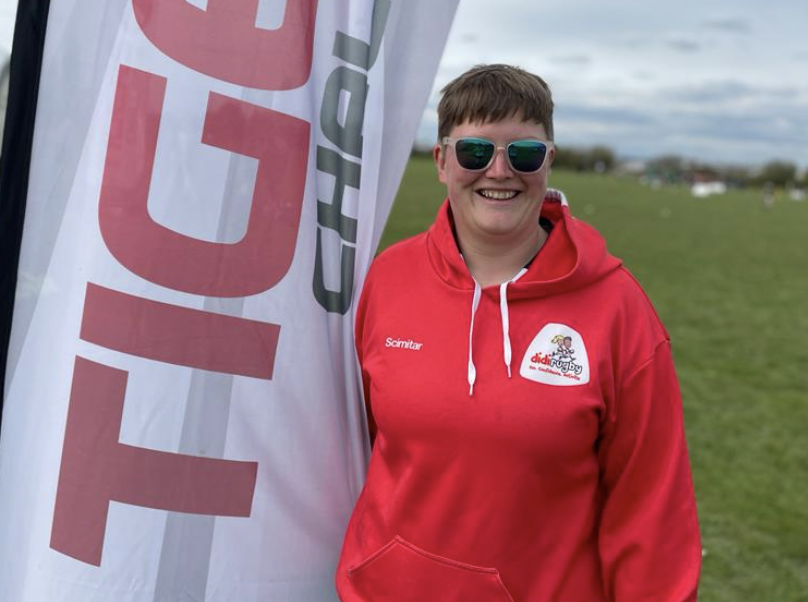 "The club and director of rugby Andy Bird, have been really supportive and they can see the benefits of starting rugby coaching early on in children's lives," said Ros.
"Their junior set-up is already huge and very impressive, so I am delighted that they are keen to include didi rugby in their integrated club structure.
"Sandbach RUFC have been very welcoming and have told me they are keen to extend the family feel around their club to include youngsters of didi age, so they can get involved in having fun while their elder siblings play for the mini age-groups teams.
"When we are up and running at the club, we will be looking to expand into the schools and nurseries in the Sandbach area too."
Sandbach RUFC
didi rugby CEO and founder Vicky Macqueen said Sandbach RUFC's support has been very welcome.
"It's great that they are keen to get didi involved with the club," said Vicky. "Ros has done a tremendous job with the kids in the Stone and Stafford area and she will be bringing lots of experience and energy to Sandbach too."
With sessions set to begin in early-to-mid June, didi rugby classes for 18 months to 6-year-olds will be held on Friday afternoons. Then Saturday mornings will also see the full range of didi age groups in action.
Dates and times will be confirmed in the near future.
Follow didi rugby Sandbach and Holmes Chapel on Facebook to keep up with the latest information ahead of the launch.
READ MORE: New didi rugby Lichfield owner owes a lot to childhood neighbour
READ MORE: didi cricket classes are back with a bang!