didi rugby coach Carmel Elliott says she would recommend her role to anyone who loves having fun with kids.
The student got into didi rugby coaching after helping a friend out and now says she "could not imagine life without it".
Carmel, who is part of the Lichfield team, says: "I absolutely love it. I love it because I am a big kid at heart. With didi rugby, I get the chance to go crazy and involve everyone in the sessions – and that makes it so much better.
"I have been doing it for 18 months and I could not imagine life without it. I have been working with Vicky Macqueen, Mollie Latham and Ros Wiggins and they are great to work with.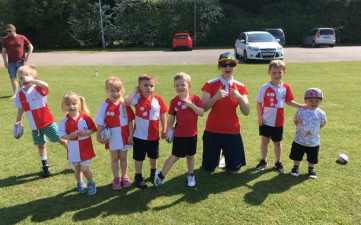 "I love the CPD that we do with other coaches and we always share ideas about best practice. The interaction we have as a group of coaches around the UK is fantastic and gives a real family feel to what we do.
"I would recommend didi coaching to anyone with a drive, passion and love for what they do."