didi rugby founder and CEO Vicky Macqueen is hoping a new children's book can further promote the values of didi rugby classes.
Dougie Can Catch has been written one of didi rugby's franchise owners, Robyn Lock, and will be appearing in classes up and down the country in the coming months.
The main character in the book is based on one of didi rugby's mascots Dougie, who was named after Vicky's grandfather, so it is no surprise that she is so excited to see it in print.
"It is really special to me and with Dougie being named after my amazing grandfather, it's so special that his legacy lives on through the book," she said.
"One of our franchise owners Robyn Lock came up with the idea and it's great for all of us to see that idea come to life.
"We wanted to produce the book so we can engage with literacy and encourage didi kids to read the book with their parents. Through the storyline, we hope it helps children increase their confidence and want to try and have a go at new things.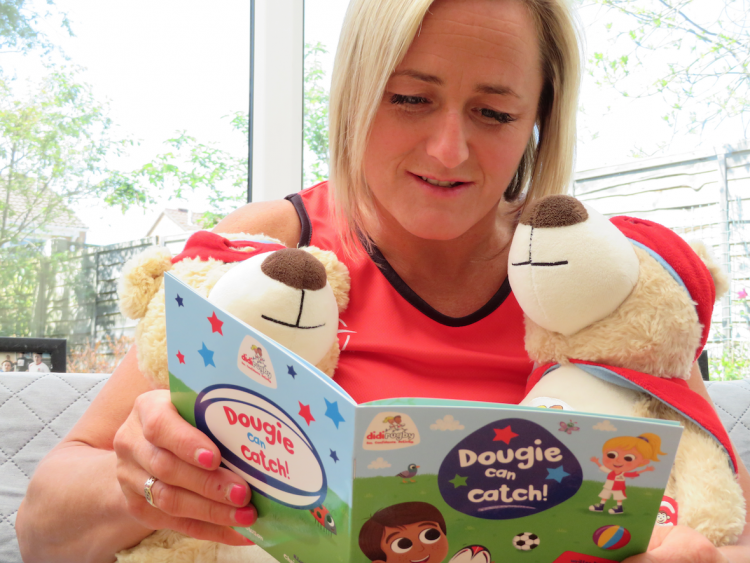 Team work
"Dougie Can catch is about gaining confidence through perseverence and team work and the values of kindness and friendship play a big part in the book, just like in didi rugby classes.
"We are really looking forward to bringing it out to classes, schools and nurseries in the coming months."
Order your copy of Dougie Can Catch (with free P&P) by clicking here.