didi rugby has joined forces with Hinckley and Bosworth School Sport and Activity Network (HBSSPAN) to promote physical activity for four to six-year-olds.
The formal link will see all 58 schools in the Hinckley and Bosworth area of Leicestershire get access to a free taster session hosted by didi rugby.
The sessions will teach multi skills to Key Stage 1 children based on the principles and values of rugby.
HBSSPAN is responsible for the delivery and co-ordination of school sport, physical activity and leadership opportunities across the Hinckley and Bosworth area and School Games Organsier Steph Tirrell said didi rugby's offering was an ideal fit.
"Vicky was previously a head of PE within our network so she already knows the sort of requirements needed within our schools," she said.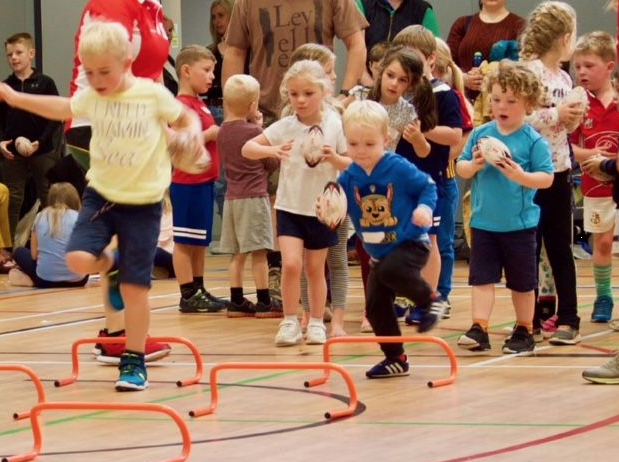 Partnership
"We want to get the right message out to the schools in our area and our partnership with didi shows that it's a reputable link because it is coming from SSPAN.
"Last year we held a rugby festival with years 1 and 2 together and this year's event in March will be called the 'didi rugby Festival' – a big tag rugby festival and fun day for four to six-year olds which will take place at Bosworth Academy in Desford."
didi rugby is a nationwide franchise based in Hinckley and founder and CEO Vicky Macqueen said she could not wait to get more children involved, having fun and learning key skills in classes throughout the Hinckley and Bosworth area.
"We are on the same page with HBSSPAN and are determined to work together to improve activity levels and opportunities for all of our young people," said Vicky.
"I am extremely passionate about the benefits that didi rugby can bring to children. There is a lot more to it than just rugby and we are delighted to have the opportunity to spread our values to school children in the area."