Some children enjoyed the opening class of didi rugby Gloucestershire's new sessions in Highnam so much that they stayed for all three classes!
And if the launch at Highnam Community Centre was anything to go by, there looks like being plenty of children and parents around to enjoy the fun in the coming months.
The franchise's co-owner Suzanne Appleby-Jones said there was a great atmosphere around the launch and that many of those who attended have said they will be back for more after seeing what didi rugby had to offer.
"The opening sessions were great fun, well attended and our lead and assistant coaches Keith Smith and Shannon Stroud were fabulous," said Suzanne.
"Some children enjoyed it so much that they stayed for all 3 sessions!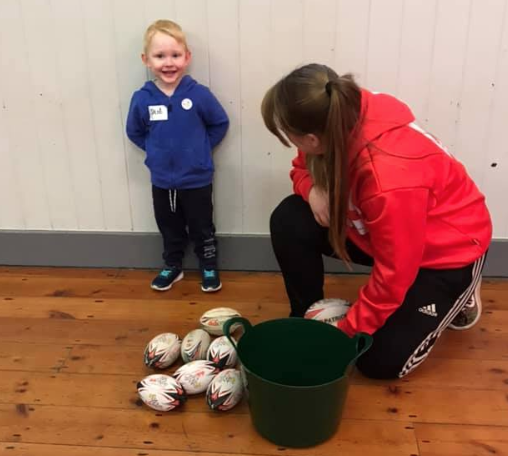 Proximity to Gloucester

"We have some 'sign-ups' already and are expecting more this week and beyond.
"We believe that our Highnam centre is going to be a great success and due to its proximity to Gloucester, we also look forward to building links with Hartpury College and Gloucester Rugby."
Suzanne added that local didi rugby ambassadors Ceri Large and Natasha Hunt have both said they are keen to add their support to sessions in the near future.
Classes will run every Saturday from 9am to 11am. To book your child in or to try a free taster session to see what all of the fuss is about, visit our Find A Class widget.