didi rugby Loughborough have announced they are joining forces with Robbie's Rugby Festival at the end of the month.
Franchise owners Caroline and Tez Percival will be there with other coaches to provide fun activities and demonstrations for any children who want to join in.
Robbie's Rugby Festival will be celebrating its 10th anniversary this year and will take place at Loughborough Grammar School Playing Fields on Saturday 28 July.
The event raises life-changing funds for the Robbie Anderson Cancer Trust and the Jake McCarthy Foundation and is run by a dedicated and hard-working local team who say they are delighted to have didi rugby on board.
"We are thrilled to have didi rugby involved in the festival this year," said a spokesman from Robbie's. "We are very keen to promote this fantastic company and get more young children involved in rugby. We look forward to having them as part of our team on the day and watching lots of youngsters get involved."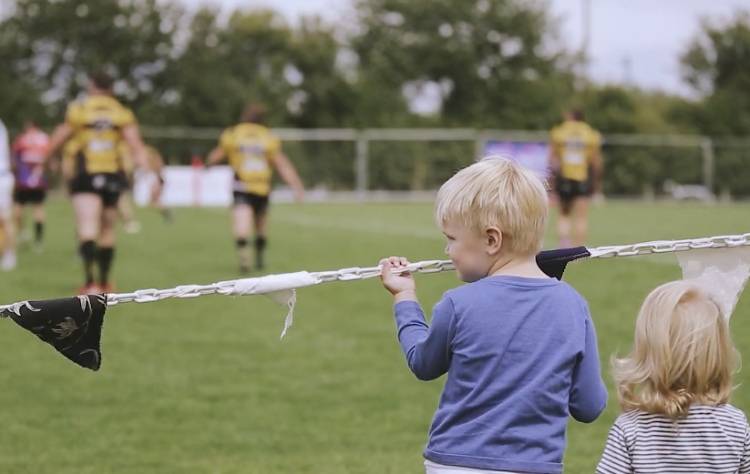 Over 2,000 spectators
This year's 10th anniversary is set to attract over 2,000 spectators watching the men's 10s and the women's 7s competition. There are plenty of off-field activities, food and drink to keep all of the family happy with a glamourous ball in the evening.
With a family ethos behind it and a vision to unite the communities, Caroline says the didi rugby Loughborough team are extremely excited to get involved.
"It's great to be involved in an event with the stature of Robbie's Rugby Festival," said Caroline. "We will be starting our fun at 11.00am and will keep going while there are children to have fun with!
"We see this as a fantastic opportunity to show people what didi rugby is all about and it takes place right in the middle of our community."
didi Loughborough have just agreed an official link with Loughborough Rugby Club and will be launching extra classes at Shepshed RFC from September.