didi rugby South Warwickshire is up and running after a fun-filled launch day at Kenilworth Community Centre.
Some exciting new friendships were born when children and parents from all three didi class age groups turned up for a free taster session under the guidance of franchise owner Kiri Bennett.
And the day was made even more special with a visit from England Women's rugby duo, Amy Cokayne and Charlotte Pearce who helped deliver the classes.
And Amy took to social media to say what a good time she had had: "It was great to be a part of the launch of didi rugby in Kenilworth with Kiri," she said. "It is such a great prgramme for all involved and even us big kids sharpened up our skills!"
Kiri thanked everyone who took part in a day which has kicked off the South Warwickshire franchise in style.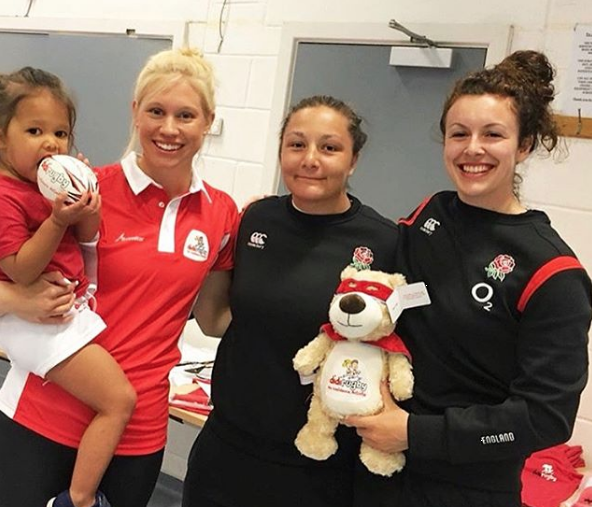 Lots of happy faces
"We had a fun-filled morning with lots of happy faces," she added. "England Internationals Charlotte Pearce and Amy Cokayne were brilliant and offered their top coaching tips to all the new players, lots of friends and family turned up and having didi owner Vicky Macqueen there was great too because she has given constant support.
"We hope to see you all again next week at either St Martins Church in Finham on Saturday or Kenilworth Community Centre on Sunday."
Vicky added: "Everyone there had a lot of fun and I am sure this will be a springboard to didi rugby being spread right throughout Kenilworth and the rest of South Warwickshire."