didi rugby is hosting a spectacular presentation day for children and parents in Leicestershire on Sunday 15th July.
Hinckley RFC will be the venue for what promises to be an amazing day of fun, games, excitement and your chance to have photos taken with some of the biggest names in both the men's and women's version of the sport.
If you and your child are one of the thousands of people across the country who enjoy didi rugby every week, the good news is that you are invited to come along and join in.
Details of how to reserve your place, can be found at the bottom of this story.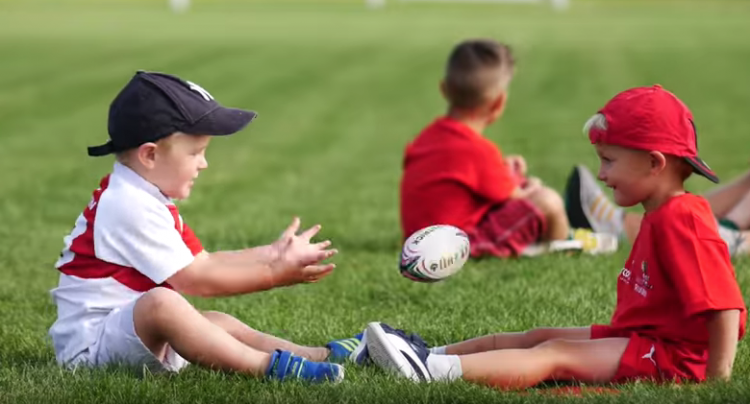 Special didi certificate
Every child will be presented with a special didi certificate on the day at our awards ceremony to mark their determination and efforts at our classes.
There will plenty of didi rugby ambassadors enjoying the day with us including broadcaster and author Rosemary Conley and Leicester Tigers scrum-half Sam Harrison, among others.
And our franchise owners will be there too making this a very special day for the extended didi family.
Breakfast will be available to get the day off to a great start because nothing major was built on an empty stomach!
Loads of activities
There will be loads of activities to keep kids busy and happy with bouncy castles, games, fun and ice cream vans on site. All we need to do now is book some sunshine.
didi rugby owner Vicky Macqueen said: "We wanted to put on a big celebration day to thank all of our hard-working children and their parents.
"Our presentation day will mean every child will get their very own special 'well done' and there will be plenty of activities to keep kids of all ages occupied.
"We are also looking forward to welcoming some of our amazing ambassadors who will be there to talk to and have pictures taken with during the day."
Reserve your place
To reserve a place, your child need to be attending a didi class anywhere in the country.
Click here to book you and your child's place on Sunday 15th July.
Order your breakfast ahead of time by emailing bar@hinckleyrugby.co.uk with your choice of a full English breakfast for £5 or a sausage or bacon cob for £3.
Breakfast will be served from 8.30am with certificates being presented from 10am to Midday.