didi rugby's North Yorkshire and East Riding franchise is launching new classes in Beverley next month.
Beverley Rugby Club will be hosting free taster sessions for all three didi age groups with the big launch taking place on Tuesday 5 June.
Regular classes will follow on from that in June and July at the club and head coach Emma Cutress said she was delighted to be expanding their reach throughout the area.
"I'm really excited about our upcoming launch in Beverley," she said. "This enables us to share the didi rugby fun with lots more young children across East Riding which is fantastic.
"We are seeing great skills being developed in our existing sessions while our didi stars grow in confidence and ability and I can't wait to see even more children benefitting from getting more active in our area.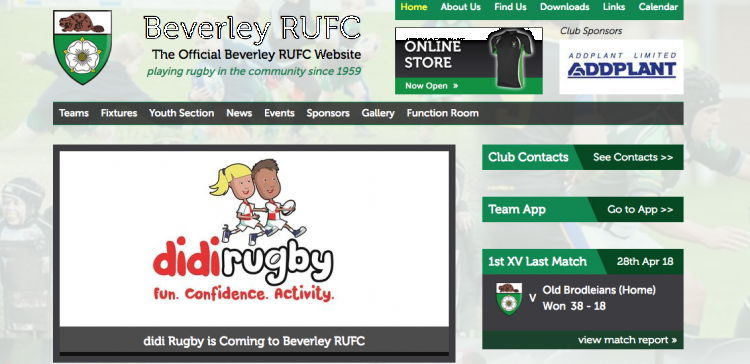 Supportive team at Beaver Park
"The team at Beaver Park have been really supportive and we are looking forward to working closely with them over the coming weeks and months to make didi Rugby a real success in Beverley."
Classes for 18 months to 3-year-olds with start at 4.00pm, with the 3 to 4-year-olds beginning at 4.40pm.
The older didi group finish things off with the 4 to 6-year-olds going from 5.20 to 6.00pm.
A Beverley Rugby Club spokesman said: "We are extremely keen to promote rugby development at any age and welcome this fun and informative initiative to the club."