didi rugby have teamed up with one of the country's most-loved first-aid educational providers to offer top-notch training to new franchise owners and coaches.
The new partnership with Green Box First Aid will be called 'didi first aid' and will involve a lot more than up-skilling new and current coaches.
Sessions will be put on at various didi rugby sites across the country to offer paediatric training for parents – as well as special learning demonstrations for children to help them learn life-saving techniques to use themselves.
Green Box First Aid have had years of providing some much-loved educational sessions, providing skills and knowledge to help people who may not survive without intervention. Crucially, Green Box's delivery in those lessons is done in a way which people can relate to.
Operating across the country, MD Paul Markham and his team give attendees confidence to tackle everything from day to day cuts, bumps and bruises to life threatening situations.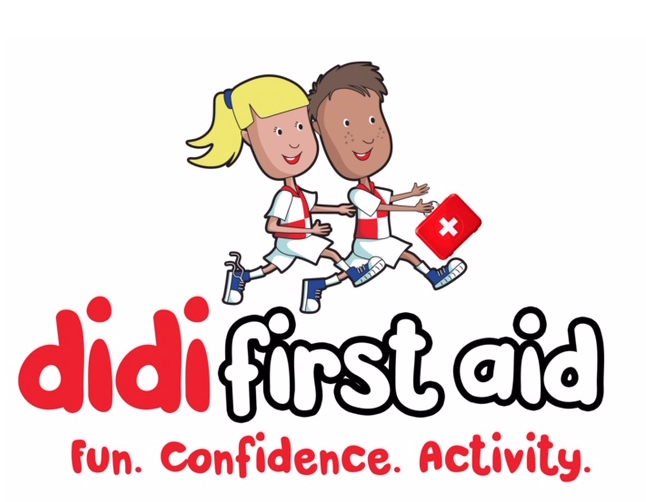 didi rugby are always fully committed to providing sessions in a safe environment and promoting a healthy livelihood. Now they are delighted to be able to offer all of its didi first aid training under the leadership of Green Box.
Those who complete a didi first aid course will receive an official didi first aid at work Level 3 VTQ qualification, with a paediatric focus. This can also be used by those who complete the course as an emergency first aid at work qualification.
didi rugby founder and CEO Vicky Macqueen said she was delighted to complete a partnership with such a well-respected five-star company.
"We are very excited to join up with Green Box," she said. "Paul and his team have a huge amount of experience in delivering first aid for all ages in various settings from work places to schools.
Crucial life skills

"They are also as passionate as we are, about ensuring that adults and children are aware of what to do if the unexpected happens.
"To have someone like Paul on board, in our team, means we have another member of didi HQ who is committed to the same values and ethos as the rest of us.
"Paul's enthusiasm is infectious and he will be up-skilling adults and children on some crucial life skills while he works with us. This official didi partner will make sure that everyone is on the same page and that crucial first aid skills are offered to everyone who is involved with didi rugby.
"Safety is paramount in all aspects of didi rugby life and didi rugby first aid will ensure the best grounding is given to everyone involved."
Paul said he couldn't wait to get to working with the didi family.
"We are so excited to be working closely with a fantastic company like didi rugby," he said. "didi first aid will see us training didi's coaches in really important first aid skills so that children are safe in the environment.
"We are also excited about launching our work with under-6s as well.
"We are going to give those under-6s the opportunity to learn some really valuable skills which will help them and will introduce them to first aid.
"Green Box have worked with this age group for a long while and make learning for this age group both fun and easy to understand."