Former England Women's player Susie Appleby will launch the latest didi Rugby franchise.
Set for its opening in June, didi Rugby Gloucester will become the 11th franchise to set up in the UK under the guidance of business owner Vicky Macqueen.
During a long and distinguished playing career, Susie earned 65 caps for her country between 1994 and 2005, played for England at the 1998 and 2002 World Cups and was also involved in the national 7s set-up.
She played for Leeds, Saracens and Clifton (Bristol) Ladies before moving into coaching.
Susie was involved in coaching the Engalnd 7s squad for 10 years and, as head coach, has just guided Gloucester-Hartpury to the semi-finals of Tyrrells Premier 15s. She is also an RFU Level 4 coach.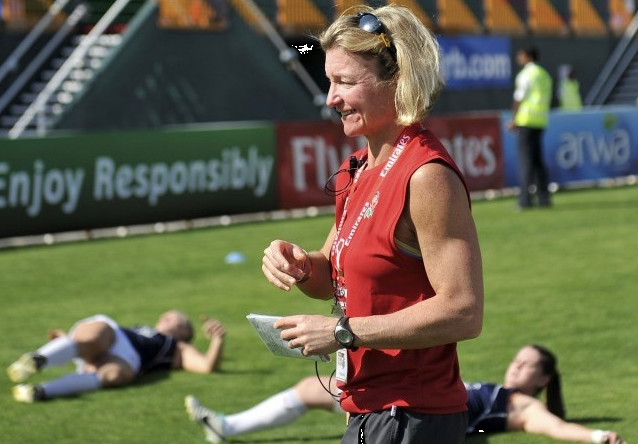 Strong sporting background
A proud wife and mother, Susie knows the full value of a healthy lifestyle with such a strong sporting background and is keen to pass those values on to children in Gloucester and the surrounding area.
"I knew Vicky had an amazing idea and, having watched didi Rugby grow on social media, I was keen to discover what provisions there were for very young kids out there," said Susie.
"I want to combine the passion I have for rugby with getting very young children active and Vicky's enthusiasm for didi Rugby and life in general enticed me into it.
"didi allows children to pick up a rugby ball and have fun, develop friendships and be able to play from a very young age.
"I really think this could be amazing for the area because it is a place with very strong rugby traditions and we have already had some good support."