There is a certain amount of stardust sprinkled over the upcoming launch of didi rugby's latest franchise.
didi rugby Stone and Stafford will be run by the dynamic duo of Mollie Latham and Ros Wiggins.
The Stafford launch will take place on Saturday 26 January, while Stone classes will get underway on Sunday 3 February.
Ros has a mass of experience in women's rugby and disability sport, while Mollie was crowned National Rugby Awards Female Player of the Year just over three months ago.
It was an astonishing evening for Mollie at Twickenham when she was given the award in recognition of her outstanding work at Crewe & Nantwich RUFC.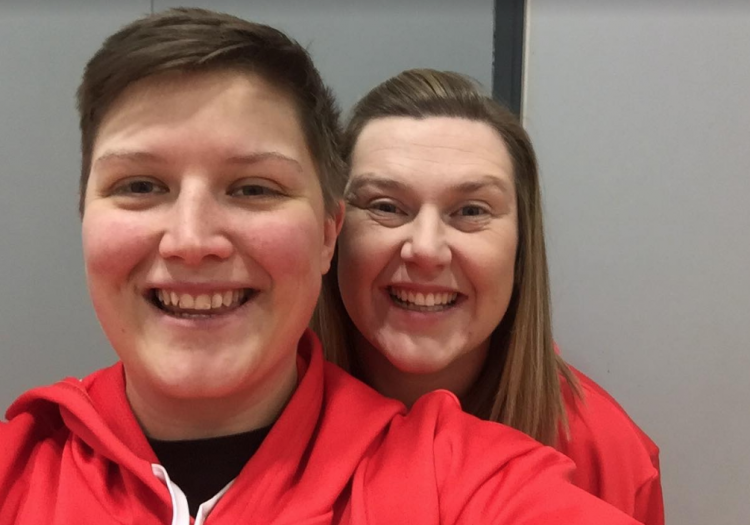 Annual awards

The awards are held annually to recognise the work of rugby players, coaches and volunteers in the game across the UK. Mollie beat over 400 other applicants, including players from the Tyrrells Women's Premiership, to the award.
The Nantwich News reported at the time: "Judges commended Mollie for her performances on and off the pitch, with her work across the wider club giving her the nod over some stiff competition from all corners of the country."
While Crewe & Nantwich RUFC Chair, Nik Joyce said: "She's an amazing role model throughout the club and an incredibly modest person, so for her to have recognition on a national scale is a huge honour for her and so well deserved."
didi rugby is delighted that someone with Mollie's background will be putting her efforts into launching the businesses' latest franchise.
She has been playing rugby since she was 10-year-old and was responsible for setting up the now flourishing Women's team at Crewe & Nantwich, which also contains didi rugby Crewe & Nantwich franchise owner, Katie Heirene.
Experience
But Mollie is not the only member of the didi rugby Stone and Stafford team with a huge amount of the right sort of experience behind her.
Ros also started playing rugby before her teenage years and was captain of the women's team at Bangor University. She has also developed an extensive knowledge of disability sport, activity provision and pastoral care during a business career away from the playing field.
Mollie and Ros have been coaching the didi classes at Reaseheath College for the last months so already know the businesses' core aims of getting kids active and having fun.
didi rugby founder and CEO Vicky Macqueen said she was delighted to welcome the new team to the didi family.
Passion for active kids

"Their passion for getting kids active and their enormous experience with the early years age group, really sets them apart.
"I really love their vision and they have been a brilliant asset to the coaching team at Crewe and Nantwich before taking on their own area. I am so excited for their launch on 26 January."
** The Stafford launch will take place on Saturday 26 January at Walton High School in Stafford between 9.30am and 11.30am. **
Book your child's free taster session by clicking here
 
** The Stone launch is set for Sunday 3 February at Alleynes Sports Centre on Oulton Road in Stone from 9.30 to 11.30am. **
Book your child's free taster session by clicking here