didi rugby are seeking people who want to consider opening a brand new didi franchise in an area they know very well…right on their own doorstep.
Franchise manager Sanchia de Lacy says the success of didi rugby in the areas they have launched in during 2018 has come as little surprise because the people behind those businesses know the area so well.
She has also been delighted by the passion shown by each new franchise holders after they have got involved, adding more weight to the didi family vibe running throughout the whole business.
Knowing their local community has enabled new franchisees to get a real kick start in launching their business by realising exactly where to seek help from and what resources to tap in to.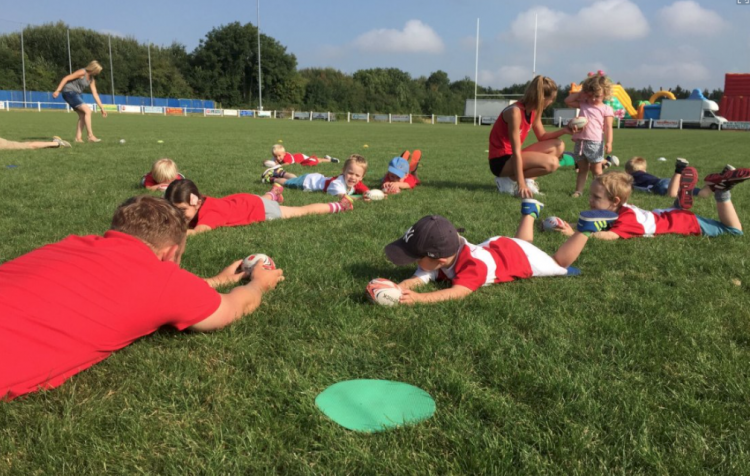 On their doorstep
"Our franchise owners have got the most out of the area because so many of them operate right on their doorstep," says Sanchia.
"This means they know the area so well and have known where to go to spread the word and where to look for venues to hold their classes.
"Crucially, that local knowledge has also helped them garner support from the communities they are all a part of. We have been delighted by the reaction from parents and businesses in many of the areas in which we have launched."
When initial contact is made by anyone interested in finding out our more about didi rugby franchises, Sanchia and founder Vicky Macqueen (BEM) begin the process of discussing with those people whether a full or part-time franchise is good for both parties.
Business background
While Vicky conceived the idea for didi rugby, Sanchia's business background is in operating franchises and their set-up so the combination for support of any new potential franchise owner is perfect.
And finding the right person for the role is absolutely central to those early discussions.
"In 2019, we are looking to expand at the same rate as 2018 and have no desire to go too quickly," said Sanchia. "We really believe in what we do.
"With this is mind, we are always looking for the right partners to work with. didi rugby isn't for everyone – it's for those who hold our values, want a business that is striving for the same things and for someone who is hungry to be successful in their own way."
"We actually have two active franchise opportunities available in Lichfield and Bedford currently up and running but didi rugby can be launched anywhere, ideally on people's  doorstep, where they know the area and community so well."