Didi Rugby's Yorkshire franchise is going from strength to strength after its official launch in Pocklington.
Held at the Scout Hut in town, the open day was a huge success despite freezing weather with excited children and parents getting a taste of what was on offer.
Since then, the first couple of weeks of one of didi Rugby's newest franchises have flown by for owners Pete and Emma Cutress.
With classes growing in Clifton Moor as well as Pocklington, Emma said they had been 'overwhelmed' by the response they had seen since the launch.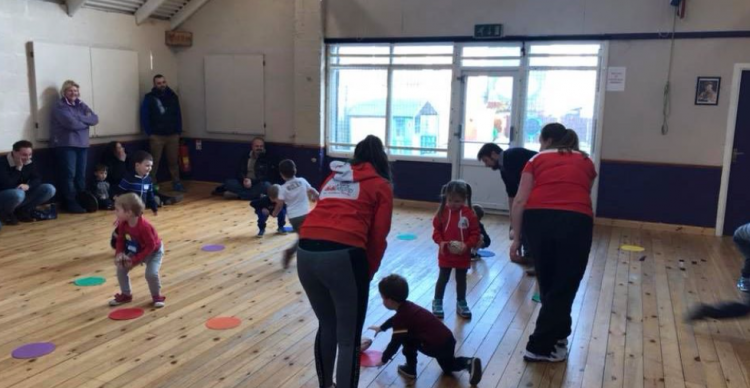 Happy smiling faces
"It was fantastic to see so many happy smiling faces with children and grown-ups getting involved," she said. "We are overwhelmed at the response to our first sessions in Pocklington.
"We've already had some great feedback and are looking forward to seeing our didi stars back for some more fun!
"There's no rest for the wicked this week as our classes continue at pace. We are really grateful for everyone's support and looking forward to seeing some more new faces at our next sessions."