England and Harlequins hooker Amy Cokayne knows all about the benefits of picking up a rugby ball from a young age.
By the age of six, she was having fun at the Lichfield club and learning the skills and values of the game.
So it was great to welcome Amy to the didi rugby family when she became an ambassador and helped launch the South Warwickshire franchise.
Amy's rugby journey headed south at the age of nine when her family emigrated to New Zealand and her influence on her new school mates at Feilding High School was illustrated when they won an incredible 53 consecutive games in 2012 under her captaincy.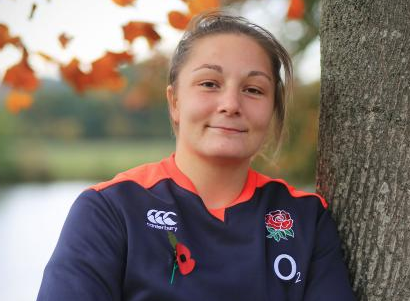 Dream come true
She was invited to join a New Zealand Women's training camp but had her heart set on playing for the country of her birth and that dream came true.
Amy scored her first England try in 2015 and was involved in every game at the 2017 World Cup in Ireland. She also scored a hat-trick of tries against Scotland and at the Stoop which was only the second time a front-rower had scored three tries in the history of the Six Nations.
Closing in on 50 England caps in her early 20s, Amy has a huge future ahead of her.
Find out more about Amy Cokyane: Amy Cokayne re-signs for Harlequins [/vc_column_text][/vc_column][/vc_row]