Born in Nuneaton, just up the road from the central hub of didi Rugby, Vicky Fleetwood is one of England's most decorated players.
The 27-year-old hooker has 65 caps for her country and plays for Saracens in the Tyrrells Women's Premier XVs.
As a child, she was the UK's top junior hurdler but eventually got into rugby as a player at the age of 14 after being tired of watching her brother play.
Coming from the same Leicestershire School as Leicester Tigers and England international Manu Tuilagi, Vicky played for Lichfield before moving to Saracens after England's World Cup final win over Canada, a game she started in.
She was an almost ever-present in the England side after making her debut in 2011 and she raced to 50 caps in just four years.
Having ran in just two tries in all of her opening 56 Tests, Vicky scored a hat-trick in the 29-15 win over Italy in the Six Nations – the first by a front-row forward in the history of the competition and all achieved within just 19 incredible minutes!
Away from the pitch, she is a personal trainer and a diet and nutrition advisor.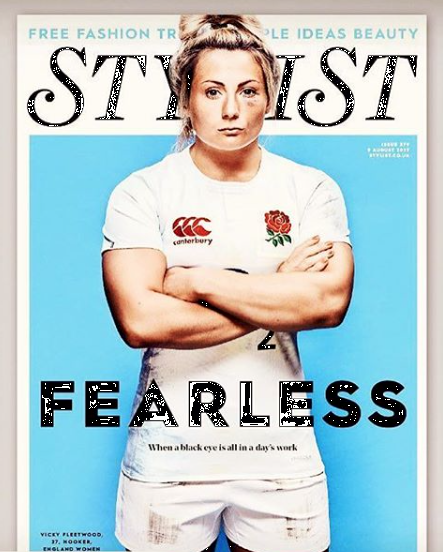 Values of rugby
Vicky became a didi ambassador because the ethics and ideals of didi Rugby are perfect for children's development.
"I am a huge supporter of didi Rugby because I think it is a fantastic way of getting children involved in sport and being active from such a young age. That is vital to their future development," she said.
"Not only do didi's staff work on their core skills such as handling, co-ordination and balance during educational games, they will also learn the values of rugby like respect and team work.
"In turn, this will build their confidence in their every day life whether the children go on to play rugby or not. didi Rugby will be a positive experience for everyone who gets involved."