didi rugby has successfully launched 17 franchises since beginning a quest to spread the values of the business across the length and breadth of the country and further afield with overseas operations now up and running.
And we don't intend to stop there in a bid to grow an exciting and rewarding business which will enter 2019 with a strong and repeatedly proven business model.
From Swansea to Reading and Crewe to Coventry, didi rugby centres have set up to provide a safe and fun learning environment for children aged between 18 months and 6 years of age.
Opportunities now exist to open new didi franchises in areas all over the UK and they can be run on a part-time or full-time basis. You will join our winning team but you will become an owner of your own business.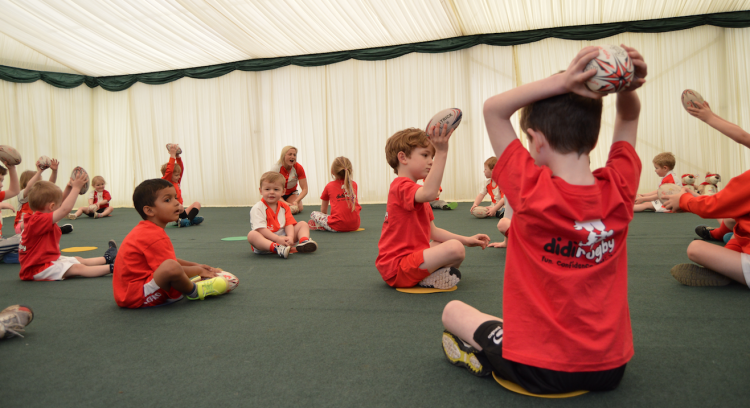 Dedicated group

If you would like to get involved with a passionate and dedicated group of like-minded people, or you would like to find out more about the possibilities didi rugby can offer, we would like to hear from you.
didi UK prides itself not only on the care and attention to detail we provide before a new franchise is launched – but to the aftercare given to help each franchise owner learn from our expertise to help grow their business.
didi UK's support is never far away and with a close-knit and connected group of franchise owners swapping ideas and best practice at all times, new franchisees soon become part of a tight network that looks after each other.
Franchise and Commercial lead Sanchia Delacy said: "This is a great opportunity for many people, from different backgrounds, both sporting and corporate.
"We are seeing an increased amount of investors looking at the didi rugby opportunity and working this into either an existing portfolio of businesses or as an isolated investment to gain a residual income as this grows.
Balance of skills

"Partnering up, we are seeing previous rugby players, coaches or other sports enthusiasts get together with ex-corporate or current business people to get the right balance of skills in place to really launch and grow their didi business with a bang!
"Young mums not wanting to return to work, with a drive for owning their own future and wanting to get involved with getting young kids active are another audience we are working with a lot more, and these are ones to watch! Like owner Vicky Macqueen, many are used to juggling many plates at once as mums and working mums, and didi plays to these skills.
"With hours as flexible a you want them, or need them to be, didi can give you a new way of working that can replace and increase previous incomes. You also get to spend more time with your own children!
"The franchise opportunity is an established business model, that has been replicated across many areas now. With didi UK still retaining the ownership of didi Midlands, the team know what is possible, where the potential is and have a proven tack record of building a business from nothing to what is now a growing sport and children's activity brand.
High profile

"From franchises costing as little as £5000 up to £15,000, you can jump straight in with established processes, systems and ways of working to hit the ground running and launch your own business.
"We have an increasingly high profile in the rugby world, not just due to Vicky's international sports background, but also due to the contribution didi is making to the EYFS within schools.
"Full support is provided to all new franchises in the areas most needed, so if you are a business person looking for an investment, but need the support around rugby and kids activities, we can do this. Or if you love rugby want to get involved and don't know where to start, we can also do this and work with you.
"There is one non-negotiable though and that is a drive, passion and love for the brand we all care for."