didi rugby owner Vicky Macqueen writes…
I am lucky enough to be midway through my Level 4 RFU coaching course – the highest level you can reach in the UK.
The latest part came last week at Loughborough University  and lasted 3 days.
It is a steep learning curve and an extremely thorough test from start to finish. I am nine months into an 18-month course.
It's a privilege to be doing it with some very talented people from the men's and women's game in this country.  Most of us are ex-players.
We help each other, drive each other on and always offer support.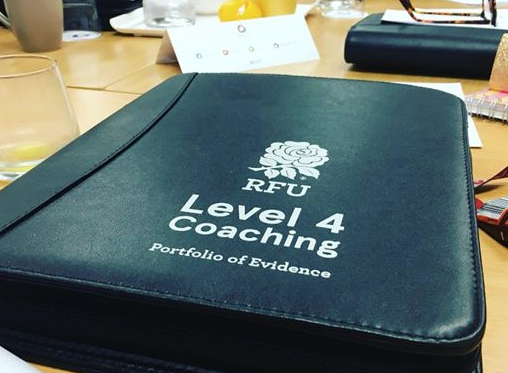 Application for Level 4
It started when I was asked to submit an application and be interviewed to see if I was suitable for the Level 4 course.
I had done my level 3 and that was a serious test too. During that time, I had been head coach of Hinckley RFC men's side from 2012 to 2014. I learned an awful lot during that spell.
I continued coaching at Lichfield Women's team (when they were in the Premiership) as coach and a player/coach, and I was at Loughborough University coaching with Graham Smith (ex-England women coach) in 2016/17.
This coming season, I will be back at Hinckley with the men, assisting and supporting director of rugby George Chuter, which I am very much looking forward to.
And while the new season pans out, I will be completing the rest of the tasks, workshops and camps they have lined up for us all with Level 4.
Eddie Jones
There is a three-day camp as well as three camps lasting two days each.
We also spend a day with England men during the autumn internationals, which will be a fantastic experience seeing up close and personal how Eddie Jones and his team work.
By the end of the 18 months, I'll have learned an awful lot to do with leadership and management, skill acquisition, performance analysis and everything a director of rugby needs. I am learning both the physical and psycho–analytical side of so many parts of the game on and off the field.
It has been a great experience so far and I feel that I am always learning something.
I also know it's a process that so many great coaches have been through and I also know how beneficial it will be for me in terms of continuing to grow didi rugby in the future.
These are very exciting times.