Hinckley Rugby Club has enjoyed "massive success" since joining forces with didi rugby.
Chairman John Tilley said the influx of children into the club's minis section last year was 'fantastic' and with another group of kids set to come through this September, having become too old for didi's six-year-old age limit, he said the link had brought nothing but success for Hinckley.
It is a pattern that is emerging across the country as didi franchises make links with nearby clubs in a bid to continue the children's rugby journey between the ages of six and seven – and beyond.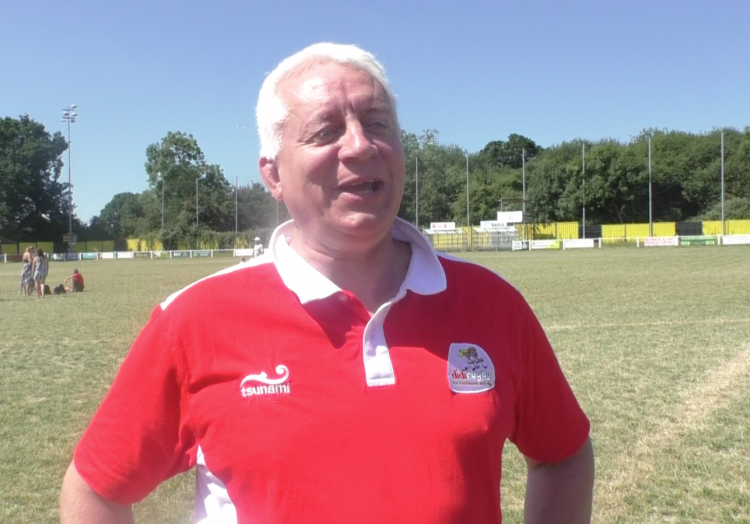 For example, didi Reading has close links with Reading RFC and Aldermaston RFC, didi Gloucestershire are working closely with Lydney RFC and didi North Yorkshire and East Riding have joined forces with Beverley RFC.
Speaking at didi rugby's annual Presentation Day, John said the formal link with didi had worked wonders for Hinckley RFC.
"didi rugby is a brilliant initiative and we have had some massive success from it," said John.
Made a massive difference
"We had 40 new children into the under-6 age group last year which was the biggest we have had by a mile. It was fantastic.
"Not only were there 40 kids joining us – but they were 40 kids who had done a lot of stuff as well. It has made a massive difference.
"didi is great for the kids, they have a lot of fun and it gets them active. At the end of the day, that is what we are all about isn't it? Getting kids active.
"There are 50 in our age group now which brings it own problems – but they are good problems for us to have.
"Vicky is absolutely the right person to have for a project like this. She is driven, dedicated, articulate and has great vision. She understands what she needs and applies it into the business.
"There have been loads of kids here and it is great to see the name spreading. Long may that continue."