Dozens of school children had a fantastic time as didi rugby held its first schools tag festival in Leicestershire thanks to great support from Hinckley & Bosworth School Sport and Physical Activity Network (HBSSPAN).
Having formed strong links with Hinckley & Bosworth Borough Council, the event was set-up by didi rugby and HBSSPAN to promote fun and activity for Year 1 and 2 school children in the area.
didi rugby CEO Vicky Macqueen said events like this were a natural progression as the company began delivering classes at more and more schools in the area.
HBSSPAN's School Games Organiser, Steph Tirrell was behind her organisation's part in the day, which took place at Hinckley Rugby Club – a didi partner club.
"It has been a brilliant day and it is so nice to see children enjoying themselves and playing rugby, which is what we want," said Vicky.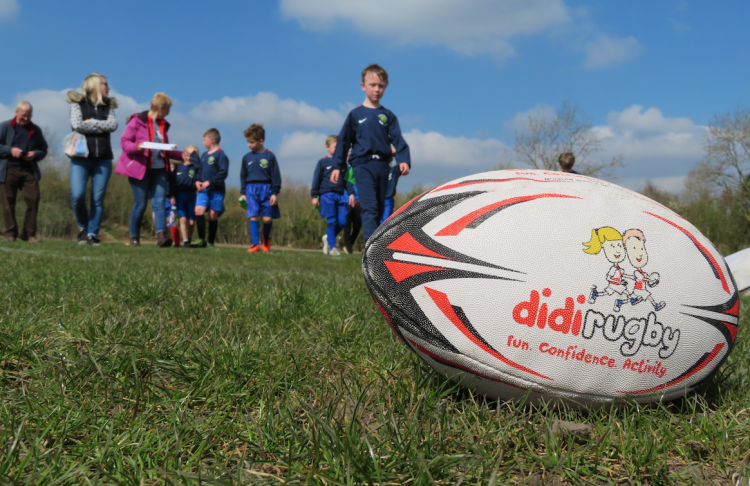 "Today is about the transition from didi rugby to tag rugby with lots of former and current didi players taking part and their little brothers and sisters watching them.
"I have seen lots of kids who used to go to didi rugby when they were a year or two younger and it has made my heart melt seeing them do so well.
School links
"Steph has been brilliant encouraging the link between us and the schools in the borough and we will continue to support them and vice versa."
Steph said teams had come from all over the district to enjoy the day with parents and teachers.
"It has been good fun with many of the children getting a first taste of a competitive but friendly festival with invasion games," said Steph.
"They have been learning and showcasing footwork, agility, hand-eye co-ordination and team work. If you can build those things in early, it is going to really benefit them in later life.
"We have also seen values like determination, honesty and a bit of passion too!"