didi rugby is hosting a spectacular presentation day for children and parents in Leicestershire on Sunday 15th July.
Hinckley RFC will be the venue for what promises to be an amazing day of fun, games, excitement and your chance to have photos taken with some of the biggest names in both the men's and women's version of the sport.
If you and your child are one of the thousands of people across the country who enjoy didi rugby every week, the good news is that you are invited to come along and join in.
Every child will be presented with a special didi certificate on the day at our awards ceremony to mark their determination and efforts at our classes.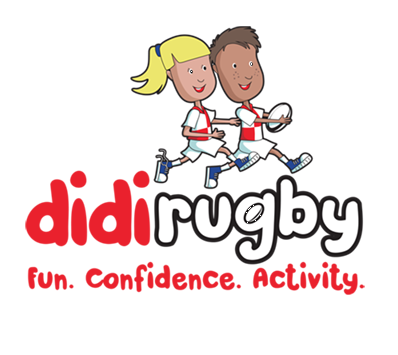 didi rugby ambassadors
There will plenty of didi rugby ambassadors enjoying the day with us including broadcaster and author Rosemary Conley, former England hooker George Chuter and Leicester Tigers scrum-half Sam Harrison, among others.
You must book your place to attend and an optional breakfast is also available for those booking in.