Mum Sarah was upset and frustrated when son Zachary was struggling to fit in after beginning didi rugby classes in Leicester.
Zachary was quite a way behind his peers in terms of his speech, understanding and social skills and Sarah was going through processes to try and help understand Zachary's needs.
Not wanting her four-to-old to disrupt sessions for other children, she messaged didi rugby Birstall's head coach, Jenny Burrows and told her that they were thinking of packing it in.
That was the start of a lovely story which has seen Zachary not only continue his classes but begin to flourish. It has been a process which has left Sarah full of praise for Jenny and her mum, Anita, after the work they have put in with the little didi star.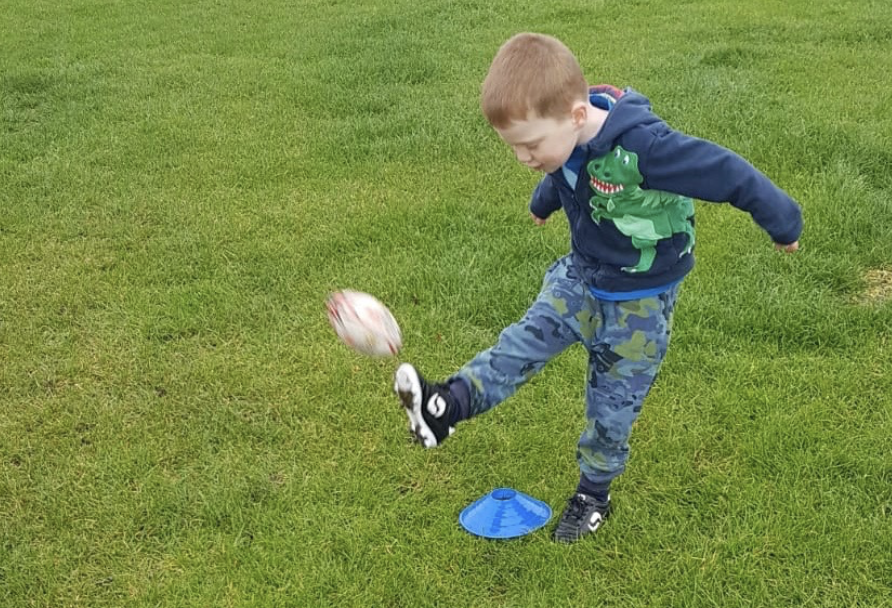 "We decided to take Zachary to a free trial at didi rugby to try and build his social skills," explained Sarah. "Rugby is popular in both of our families and so we decided to give it a go.
"After a couple of weeks, it was apparent that Zachary was different to the other kids in his class. We gave it a few more weeks but noticed that he was not following instructions and was getting distracted. As a parent, it was embarrassing and frustrating. We were worried that every other parent there would think he was a naughty child.
"So I messaged Jenny and told her how we were feeling and that we were thinking about giving it up. I didn't want him to disrupt the class for the other children.
Engaged
"Jenny asked me to try for a few more weeks and her mum, Anita took Zachary at his next class for one-to-one coaching and explained they had a plan in place to try and help. They explained that Anita would be Zachary's one-to-one coach for as long as needed and they adapted some of the tasks to make it easier for him to stay engaged.
"He struggles to process detailed instructions but Anita started working with him and he began to engage with her. It was great to see and started taking the pressure off me and Zachary's dad about worrying that he was being disruptive to others.
"Anita redirected him when he got distracted, he began relating to her and he has really come on. We have not looked back.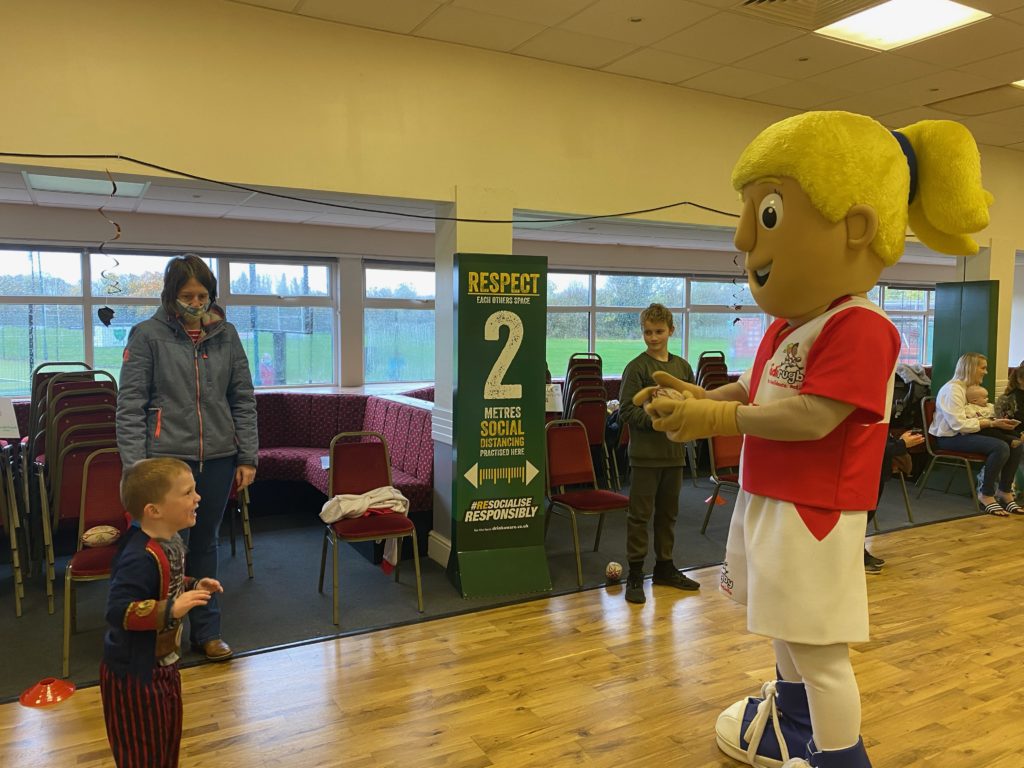 High-five
"Anita is always there for him and we have noticed in the last few weeks that he has started to notice and be aware of the other children more and start to mimic them.
"He loves a high-five and Anita and Jenny are always giving him one. One week, Anita was not there and when she returned the following week, he ran up and hugged her. That's a really big thing for him."
Anita and Jenny have already built up a strong following at their Birstall Rugby Club classes. Jenny has recently launched classes at two more of Leicester's most respected clubs, Oadby Wyggestonians and South Leicester.
They are both delighted with Zachary's progress and are very keen for it to continue in the right direction.
Excited to go
Sarah continued: "Zachary is far from perfect but he will follow the tasks now and he likes the routine. He is always excited to go to sessions.
"This process has given us some hope and makes you realise that there are nice people out there. Going through a process of trying to find out more about your son, can be very doom and gloom.
"But Jenny and Anita have gone above and beyond to help him and be the best he can be.
"Every children's group you go to will claim that they are 'inclusive' but the reality of it is they that are often not. They simply believe that by allowing a child to attend, it makes them inclusive. That's not the case and that makes it tough for parents.
Make families feel welcome
"didi rugby team have gone above and beyond for Zachary and they are always very welcoming. If Zachary meets more people like Jenny and Anita as he grows up, he will have a happier life."
Jenny Burrows added: "I am so pleased that we were able to work with Sarah to find a way to help so that they felt they could keep on attending didi rugby classes.
"Seeing the process that Zachary has made is the best feeling. I truly believe didi is great for all children. We will always do our best to help families and make them feel welcome."
Read more: Referee Jenny Burrows launches didi rugby classes at Birstall RFC
Read more: We all have a part to play in helping kids bounce back from Lockdown inactivity
Watch…. Welcome to the didi rugby pod