Calling all Sporty Mums and Dads – do you want to gain some life balance with the summer holidays upon us?
didi rugby is a franchise-based business that has opportunities all over the UK and in other English speaking markets.
The business is actively looking to expand, ready for the back-to-school term in September and franchise manager Sanchia De Lacy suggests that getting involved in didi rugby could be ideal for a new work/life balance.
"Being a busy mum of very active twin girls I really understand the importance of having a balance between life and work," she said.
"I have been supporting new franchisees with their business set-up over time and I truly believe that anyone can do this with the right passion and drive to both get kids active and also have the desire to work for themselves.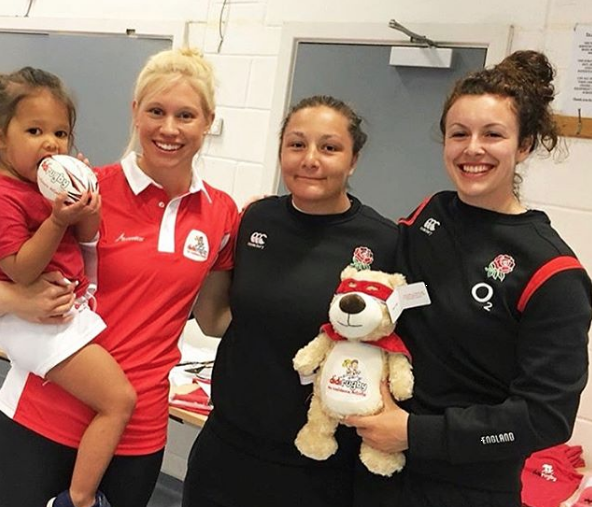 Business owner

"didi rugby has grown across the UK in the last 18 months and I have been lucky enough to work with all types of people to help them get started with their 'new way of balancing life, work and  play'.
"It's not an easy option, but becoming a didi franchise business owner does come with some perks that any parent would see as a massive influence on their life.
"Pick your own days for delivery, select class times that suit your area, get others involved and working in your business, help these people grow into great coaches and become the coaching lead yourself, as well as becoming an actual business owner.
"There could be no more 9-5 and missing school pick-up and sports days, and no more stressing around holiday cover. didi rugby run their core classes around term times only so this really can work for parents with the drive and interest."
And Sanchia added that you don't need to be a rugby expert to make a didi franchise work well.
Coach
"An interest in rugby obviously helps and you don't need to be an established coach either because we can support you with this too.
"You don't need to know how to run your own business – this will come over time. And you don't need to start a business from scratch – we have already done this and have the tools all ready for you to use.
"Most importantly, you don't have to be scared of failing – the didi family work with you and our values encourage sharing and airing".
So… could this be you? Are you ready for a fresh and exciting new challenge? Do you want to be part of a close-knit and driven with access to all of other franchise to help steer you through the process?
We have part-time and full-time areas available now for sale, including a number of live patches with classes already established.
Please email Sanchia on sanchia.delacy@didirugby.com for further information or call founder and CEO Vicky Macqueen on (07812) 082375.