didi rugby Gloucestershire has already announced expansion plans less than a month after launching the franchise.
Starting from 9 September, classes will begin at Cinderford Rugby Club and continue every Sunday from 10am to midday.
The didi Gloucestershire team, led by former England Women's international Susie Appleby will be at the club from 6.00pm on Wednesday 11 July with a didi obstacle course and further information for any parents thinking of getting their child involved from September.
"Anyone in the area is invited to come and see us, have a bit of fun and find out more about what we offer," said Susie.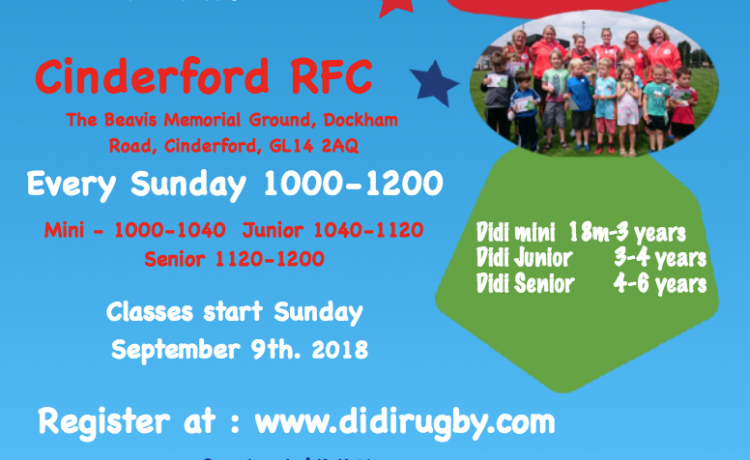 Going into schools
With numbers growing at Gloucester's Lydney RFC classes, the franchise will also be going into schools in the area soon to deliver didi sessions.
They will be delivering 12 weeks of didi rugby as part of the PE curriculum in three primary schools in the Forest of Dean with more schools, nursuries and pre-schools expected to follow soon.
If you are a nursery or school in the area interested in working with didi rugby, contact director Suzanne Appleby-Jones on 07872 921856 or by email at Suzanne.appleby-jones@didirugby.com
Bookings for the Cinderford classes will be open soon. Please keep checking this link and type in 'Cinderford'.