didi rugby Gloucestershire are opening their first venue in central Gloucester after forming an exciting new partnership with Longlevens RFC.
The launch will take place on Sunday 28 April and will give those children and parents who book their free place a chance to play, have fun, tackle the obstacle course and not only meet didi rugby mascots, Dougie and Daisy but also meet didi rugby ambassadors from England and Gloucester's Hartpury WRFC.
The launch party will last from 9am to 11am and then regular 40-minute classes will follow every Sunday afterwards at the same time for all three didi rugby age groups from 18 months up to 6 years of age.
didi rugby Gloucestershire launched in June 2018 with ex-England star Susie Appleby as head coach. Classes are now thriving in centres at Lydney RFC, Cinderford RFC and Highnam C of E Academy.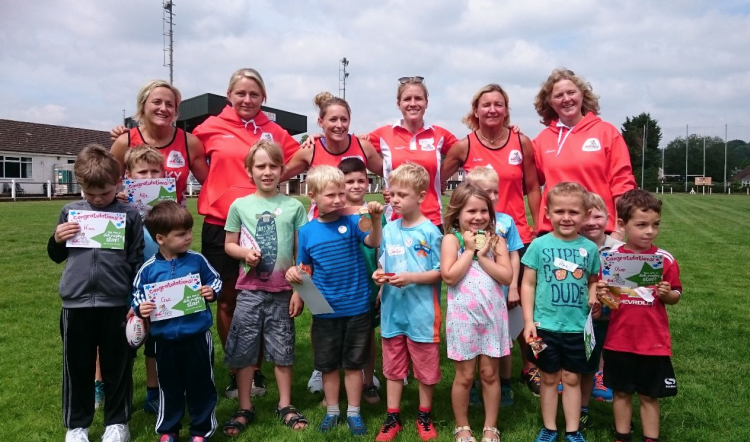 The fourth venue will be their first in Gloucester and Susie's fellow director Suzanne Appleby-Jones says they cannot wait to get started in what is a hotbed of rugby activity.
"Our fourth centre and our first in central Gloucester, will launch at Longlevens RFC on 28 April," she said. "We are delighted to be working with this inclusive and family-orientated club."
Facebook page
A new Facebook page has been set up to focus on the franchise's centres in Gloucester and that can be followed and liked at https://www.facebook.com/didiGloucester
didi rugby Gloucestershire will maintain its current Facebook page to focus on anything that is happening at venues out in the county such as Lydney, Cinderford and Highnam. That can be found at https://www.facebook.com/didiGlos/
Book your child's free place at the Longlevens RFC launch by clicking here or for more information, email Suzanne at suzanne.appleby-jones@didirugby.com
Book your child's place at regular classes every Sunday after the launch by clicking here.
Longlevens RFC can be found on Longford Lane, Longlevens, Gloucester, GL2 9EU.
Meet the didi rugby mascots Dougie and Daisy in person at the Longlevens RFC launch…