didi rugby has launched its 20th franchise with a fantastic morning in Oakham, Rutland.
The opening of didi rugby Rutland and East Leicestershire was a special day for several reasons with lots of parents and children having a fun day at Langham Village Hall.
Two local stars came and supported the event with former Wasps player Sarah 'Huddy' Mitchelson and England Under-18s Sevens player Phoebe Andrews joining in the activities.
But it was also a day to remember for new owner Emma Taylor who has been involved in didi rugby as a coach in Hinckley before deciding to take on a franchise of her own nearer to home.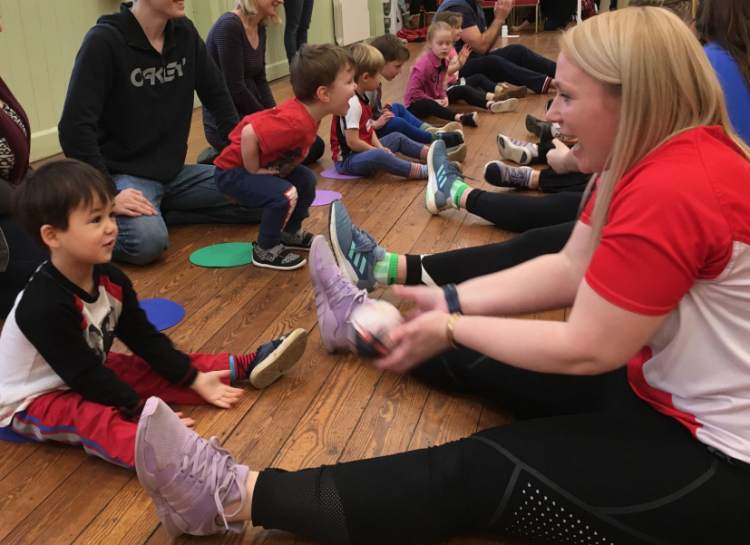 Foundations
didi rugby founder and CEO Vicky Macqueen had taken Emma under her wing in those early days so it was a wonderful moment for her too to see Emma build her own foundations.
"It was an absolutely brilliant launch with around 100 people there," said Vicky.
"The first group was packed and there was lots of numbers in the second and third groups too.
"I am really proud of Emma getting so many people there on the day. There was a radio station and newspaper there too and she was absolutely brilliant coaching the three sessions.
Rapport with children
"It was amazing to see what she has achieved having started out as a coach at one of my sessions in Hinckley. She is confident and driven and has a wonderful rapport with the parents and children.
"We take in-house development of our coaches very seriously at didi rugby and want them to progress within the set up if they want to.
"Lots more children are booked in for taster sessions and bookings over the next few weeks and she may be introducing a midweek class soon too.
"We now have a link with Oakham Rugby Club in Emma's franchise area and are exploring avenues with them."