The didi rugby Reading team have celebrated an amazing year of growth by holding its first franchise Presentation Day at Reading RFC.
Owners Craig Hunter, Donna Clark and Clare Swadling have seen classes grow at an incredible rate in the area while formal links have been built with local clubs like Aldermaston, Reading and Thatcham.
The team is starting to work with Crowthorne RFC soon too.
didi rugby Reading's inaugural presentation day attracted over 45 children from their classes, along with parents and relatives who played their part in a day of fun, activities, certificates…and burgers!
"We are delighted that so many people came along," said Craig. "We have had some positive feedback from the parents and some lovely comments on social media too.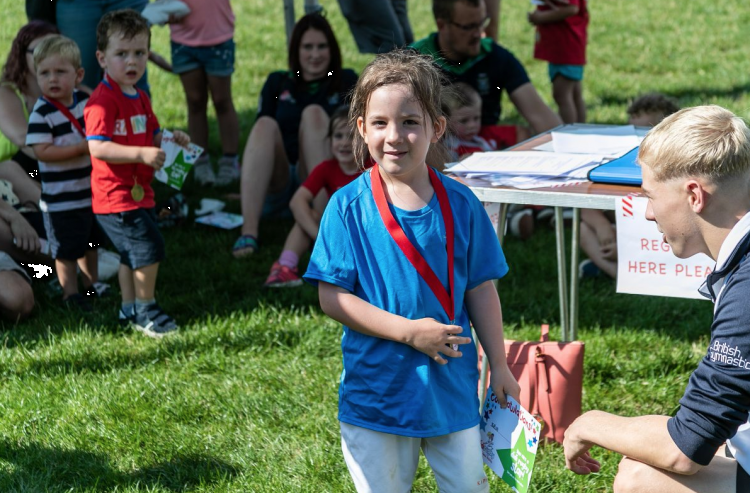 School sessions

"We are hopeful of making it an annual event now."
didi rugby Reading host 21 sessions a week at schools and venues across Berkshire and visitors on the day came from across that area.
"We held didi sessions for all three age groups on the day," said Craig. "Every child got a didi medal at the presentations and we had a fantastic barbecue and photos afterwards.
The certificates were presented by Will Cowen who has been selected to represent GB at the Tumbling World Championships in Tokyo later this year.
Role model

Craig said: "William is a fantastic athlete having achieved 5 National titles and 3 World gold medals at tumbling. He is the ideal role model for didi rugby Reading and everything we do.
"He needs support to get to Tokyo and we intend to help him as much as we can."
"Thanks to John Newport, who took some great pictures for us. Andy Swadling and Roger Clark who did the barbecue – and our wonderful coaches Caitlin Clark, Joe Clark, Jeni Kingman and Andy Lester.
"Our coaches are fantastic people. They are all like-minded and we are always looking for more of them."