didi rugby South Warwickshire have announced a formal link with Kenilworth RFC and will launch new classes there starting on Sunday 9 September.
They will replace the ones in central Kenilworth.
Franchise coach Rich Bennett played for the first team at Kenilworth and was head coach for a decade.
His strong relationship with the club has helped to set-up a link which both parties now hope will benefit the children involved.
didi rugby South Warwickshire's head coach Kiri Bennett says she is delighted that there will be a natural pathway for kids who come through the age groups from 18 months to six years old.
"We think it is a good idea to run our classes here because we can build a relationship with the mini and juniors sections of the club," she said.
"We will be able to coach the younger children through didi and then give them the opportunity to join the minis and juniors at Kenilworth once they are old enough. Hopefully, by then, they will have developed a good level of basic skills to help that transition.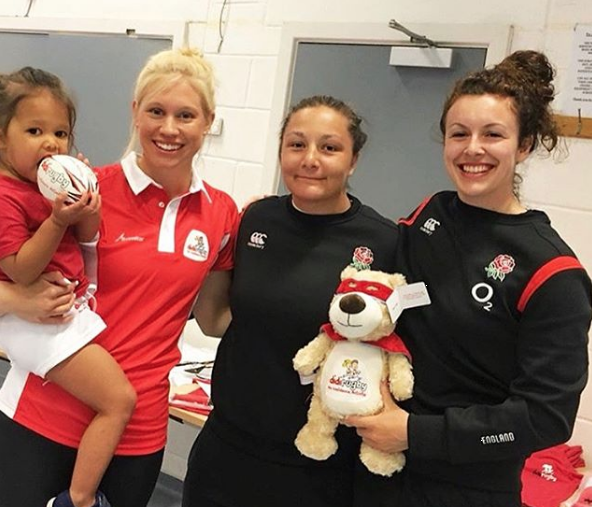 Positive impact
"We are hoping this will have a positive impact on the standard of young players moving up through the club too.
"This will also expose didi to a greater audience as parents see our sessions taking place when they bring their older kids to minis and juniors.
"Kenilworth RFC has a long history of developing players from minis and juniors to senior rugby. We feel that by connecting with the club, we can help with children's development in their early years, offer a clear pathway for parents of those children, and also help them engage with activity and enjoyment which will give them the building blocks which will stay with them for life.
"We would like to thank Kenilwoirth RFC chairman Peter Blakeman and Kerry Kirwan (chairman of minis and juniors) who have both been a great help in this partnership and have shown us lots of encouragement and support."