Hinckley Rugby Club's director of rugby George Chuter says the link with didi rugby will help to provide the club's future players.
The former Leicester Tigers and England hooker is marshalling his troops through National League 2 North this season after finishing fifth last season.
And for a club with a strong focus on attracting and retaining local players, Chuter says the formal link with didi rugby can help attract young players who they hope can go through the ranks to play for the first and second teams of the future.
"We are always looking to recruit and we have 300-odd kids throughout the age groups here at Hinckley," said George.
"They are mostly from the local area and the more we can get them involved, the better. Eventually, these will be the lads that come through and play for the club's first and second teams and that is great for our club."
didi rugby's first local cohort of six-year-olds moved up to Hinckley's minis section last year and provided 40-odd youngsters who already had good basic skills to move on towards tag rugby.
George said he was delighted to see the progression of children that didi owner Vicky Macqueen had been working with for a number of years.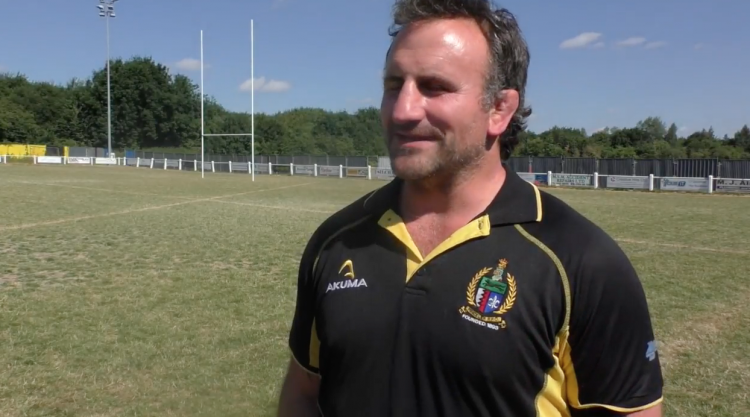 didi rugby is a great venture
"I have known Vicky for a long time and I remember her setting up didi rugby and I was thinking what a good idea that was to get kids involved with the sport," he said.
"In the future, that would help clubs like Hinckley when these kids grow and end up playing for the club.
"Vicky asked me to come on board as an ambassador and I was happy to do it.
"It's a great venture. She is tireless and works like a Trojan. The more we can spread the rugby word, the better, particularly with young kids just to get them out there and get them involved and socialising.
"It's great for the kids, the parents and the club as well."