New didi rugby classes have opened in Crewe as a response to demand for sessions on a Friday morning.
New Life Community Centre on Fuller Drive was the venue for the new classes to begin last Friday in Crewe and an excellent response showed didi rugby Crewe and Nantwich owner, Katie Heirene why it was the right decision to expand the franchise again.
"It's really exciting to launch our first venue in the CW2 postcode and to be able to offer Friday morning classes too," she said.
"This is a great venue in a big residential area so it's really accessible by foot and bus, but parking is also available.
"We have had quite a lot of interest from families in Crewe and Nantwich regarding Friday morning classes and this venue is easily accessible for both areas. We will be running an Under-3s and a 3-4s class every week.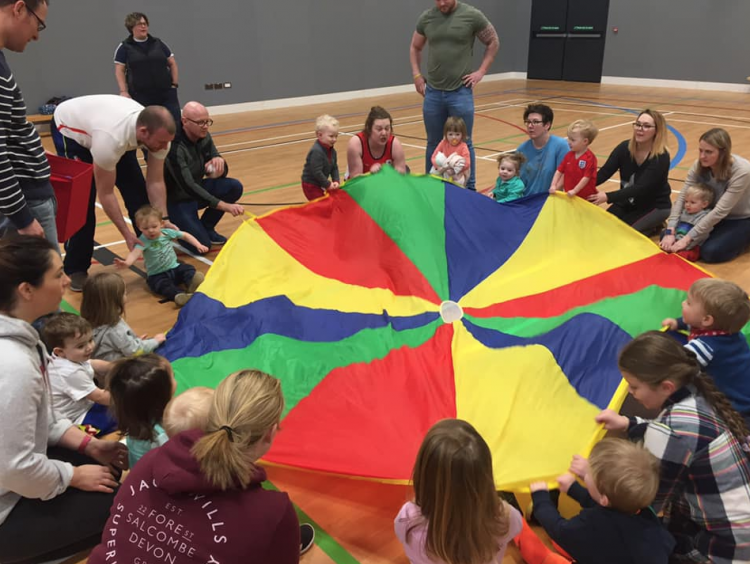 Elim Church
It is not the only new class Katie has opened recently with further expansion of the franchise taking place at Elim Church, Regent's Park, Nantwich.
Sessions have moved here from Imagination Lane and will take place on Tuesdays.
"Imagination Lane has been a fantastic venue and we are really grateful for our time there, with big thanks to Jo and Gemma for accommodating us and promoting didi rugby," added Katie.
"But we now need more space to grow and Regents Park is a great central venue for anyone travelling from Crewe or Nantwich, with parking available on site.
Accessible by foot
"It's also really accessible by foot or bus for those who don't drive – and there is still a play cafe on site for post didi refreshments with your team mates!
Did you know that didi rugby Crewe & Nantwich offer classes at Whitchurch Rugby Club every Saturday morning from 9am? Book your child on for a free taster session by clicking here.
Midweek classes are also held at several of the area's sessions.