This is Dougie and Daisy – didi rugby's fun-loving mascots.
They will be appearing at didi classes and franchise launches all over the county in the coming months.
They are both excited to meet the thousands of children who are enjoying didi rugby as part of the their weekly activity.
So come along and see them, say 'hello' or give them a 'high-five'.
Don't be shy. They are very friendly and they love to have a bit of fun and get up to mischief.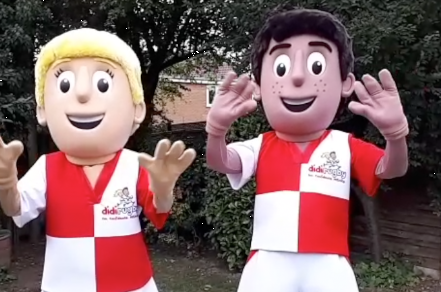 Friendly mascots
Find out more about Dougie and Daisy at www.didirugby.com