didi rugby Syston will be kicking off in the New Year and it will be a real family affair in the Leicestershire town.
Eleanor Wilkinson will be head coach at new classes held at the St Peter and St Paul CE Academy on Saturday afternoons from 5 January, 2019 onwards.
The 17-year-old is a well-known figure in her home village having played, coached and refereed the game locally.
She is a member of the Leicestershire Society of Rugby Referees and the sport has been in her blood from a very young age so the teenager certainly does not lack experience.
Eleanor will be helped by her sister Lydia, who is going to be her assistant coach, and her parents who are busy spreading the word through social media and by delivering leaflets in the area.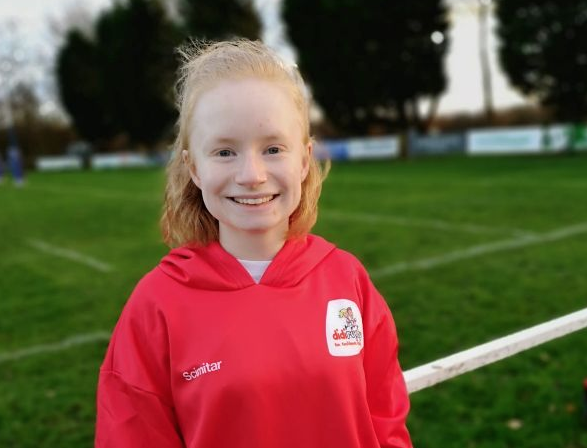 Starting in January
"We will be running all three age groups when we launch and we have been out in Syston trying to tell as many people as possible that the classes will be starting in January," said Eleanor.
"There are quite a lot of young people in Syston and a lot of people who play rugby so I am hoping it all goes well.
"I got into rugby because I have grown up with it and watched a lot of it from a very young age. Now this is very exciting because I have done a lot of volunteer coaching already.
"I met Vicky in February 2017 when we both appeared on Radio Leicester and then we saw each again at an awards ceremony.
Qualified coach

"She is a good friend who I can go to for help and advice when I need it. If I ever have an issue, she is always there."
Vicky said she was equally as excited for the launch of classes at the St Peter and St Paul CE Academy.
"When I first met Eleanor, I was glad to be able to see how confident she was," added Vicky. "She is a qualified coach and we began talking about getting her involved in didi rugby at some stage.
"She soon came to a few sessions and enjoyed them so I mentored her and will be supporting her now she is starting classes in Syston. We will be bringing in coaches to help out but Eleanor will be leading from the front because she is an outstanding individual."