The first few weeks of 2018 have been really busy for didi Rugby and I have feel like I have seen most parts of the country at least once.
But it has been 'good busy' because the growth of didi franchises across the UK is great to see.
In a short matter of time, we have launched didi bases in Reading, Swansea and Ascot and there were some really good things going on at all of them.
Our Swansea set-up was quickly welcoming the BBC cameras in to film a piece with owner Robyn Lock as she was surprised by former Wales international Gareth Thomas' visit to a didi class. He was filming a piece which went on BBC Wales' introduction to the Six Nations and he recognised Robyn with some Six Nations tickets for her services to the sport.
If that wasn't good enough, Gareth then agreed to become an ambassador for didi Swansea to help spread the word.
In Reading, World Cup winner Alex Matthews has got on board as an ambassador and there is another big star on their way who we can announce shortly.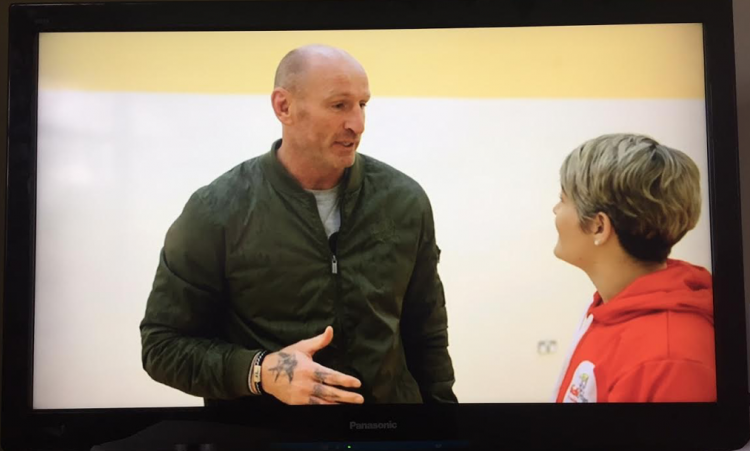 Well attended classes
The launch parties at Ascot and Windsor were incredible and there has already been great growth in the area with some very well-attended classes.
There have been many people approaching us to talk about franchise opportunities. And while we want to spread the didi family far and wide, we also want to make sure that we work with the right people and with people who are passionate and driven for the long haul, not just in the short term.
We want to make sure that every didi Rugby franchise that gets going carries the same ethos as the rest of them and delivers the same success stories up and down the country.
Next up are launches in Yorkshire and Bedfordshire which lots of people are looking forward to and we have newly-designed didi kit and leisure wear coming soon too.
The growth of the business is one thing, but it has also been rewarding to see the impact we are having on children's health and well-being too.
Watching those who have visited us with their mums and dads grow in skill-set and confidence has been fantastic to see and we are determined to spread that growth far and wide over 2018.
Here's to another busy 11 months. We wouldn't want it any other way.