I attended a mini rugby festival the other weekend at my local club, Hinckley RFC.
It's one of the clubs that didi rugby have partnered with to provide a place to send any children that come through the didi ranks when they become too old for our sessions.
It enables us to make sure our didi stars can continue their journey in our wonderful sport with a club that we are sure will continue their development as they grow from six and seven year olds.
The festival was well attended as I expected in a county like Leicestershire where junior and mini rugby flourishes.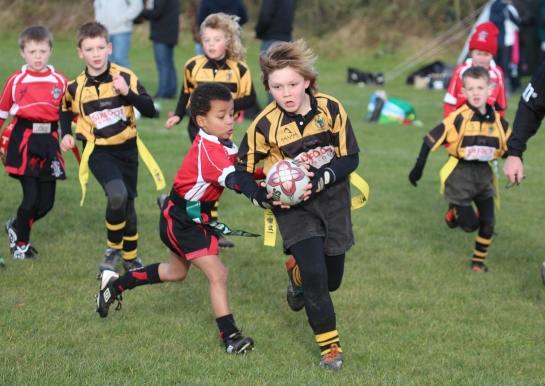 Tremendous skills

What really struck me, however, was the amount of children in the Under-7s section with Hinckley shirts on. They had five teams of eight players entered for the competition and most of them were faces I recognised from didi rugby classes.
It was wonderful to see and I don't mind admitting that it bought a tear to my eye on several occasions seeing children that I had coached enjoying their rugby, demonstrating some tremendous skills and showing the values of respect, team work and friendship that we hold dearly at didi rugby.
It is certainly not about winning at that age but it was nice to see how well the Hinckley teams were doing and what skills their players were putting on show.
Positive effect

A couple of parents and coaches from other clubs there were very complimentary and came up and asked: "What are you doing with your children?"
Days like that proved to me the value of what we are doing at didi rugby and just how much of a positive effect that can have on not only the children we teach and their parents, but also the local clubs who want to partner with us in the local vicinity.
I like to think that we are inspiring the next generation of rugby players and it is so important to create those links with local clubs so our children have a seamless transition from didi classes to tag rugby and maintain that passion for what they are doing.
We all have our part to play.