didi rugby has released a children's reading book to accompany its learning and activities programme.
Dougie Can Catch tells a tale of a young boy gaining confidence after being encouraged to learn how to catch balls by his friends and family.
The book's lead character is based on one of didi rugby's fun-loving mascots, Dougie.
Dougie Can Catch will be making an appearance at classes all over the country in the coming months and will be available to buy soon too.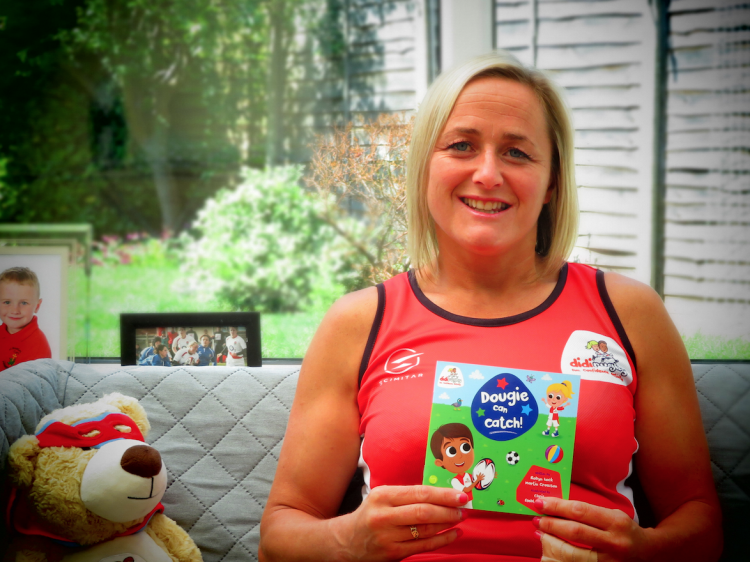 Core values

The book fits in with didi rugby's core values of teaching children to learn confidence and have fun in a safe, sporting environment.
It has been written by one of didi rugby's longest-serving franchise holders, Robyn Lock, and beautifully illustrated by Chris Embleton-Hall.
Robyn owns didi rugby South Wales and also plays for the Ospreys Women's side.
"It's amazing to see it in print," she said. "I can't wait to read it to the children in our classes across Wales."
Colourful book

didi rugby founder and CEO Vicky Macqueen was also delighted to get the colourful pages into her hands.
"The character of Dougie was named after my late grandfather and so there was a little tear in my eye when I first saw the book," she said.
"We wanted to release something to give parents another medium to teach their kids the value of having a go at new things and hopefully gaining in confidence from learning new skills as they do so.
"The book can be read and enjoyed by children and parents alike and we are excited to get it read by as many didi stars as possible."