There was an emotional mixture of both happiness and sadness for mum Claire Cope as she attended the didi rugby annual Presentation Day with her two sons, Archie and Alfie.
Both twins were given a special presentation by didi founder Vicky Macqueen after spending three years enjoying the classes.
Turning six soon, the boys have taken the chance to become two of almost 50 didi children who have joined the minis section at Hinckley Rugby Club over the last 12 months.
While the lads and their mum are excited about what lies ahead as they continue their rugby journey, Claire said there was also more than a hint of sadness after saying goodbye to the friends and coaches that had become a part of their lives for so long on a weekly basis.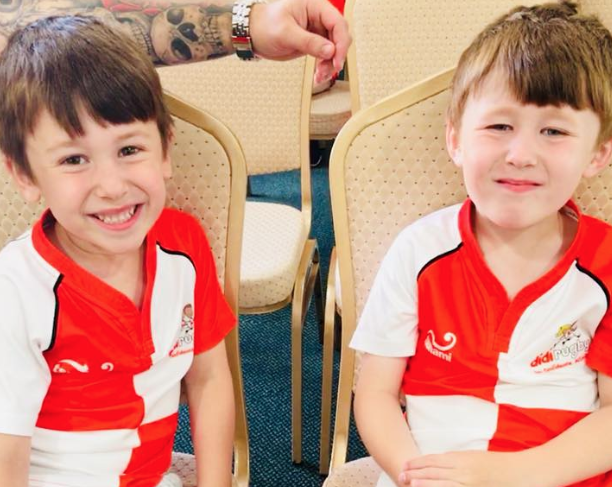 Wonderful experiences
Wonderful experiences
"They have had three amazing years and have had some wonderful experiences – as well as gaining so much confidence and learning key rugby skills," said Claire.
"They have loved it because they have had so much fun getting involved in so many engaging activities. The coaches have been lovely and that is great to see as a parent.
"Teachers at school have commented how the boys have brought skills with them that they have learnt in didi rugby.
"It has been three fantastic years of fun, fitness, friends and being part of the lovely didi rugby family. It has been a wonderful thing to be involved in. Thank you so much Vicky Macqueen – we are all going to miss didi rugby very much."
Vicky added: "They were the first twins to come to didi rugby and they have both been amazing – this is emotional for me too!
"We have seen them grow in confidence and while we will miss them, we wish them all the best at Hinckley Rugby Club when they start in September. I am sure they will go from strength to strength."