didi rugby invites you to its second annual Presentation Day on Sunday 7 July, 2019.
The event will take place at Hinckley Rugby Club in Leicestershire – one of didi rugby's partner clubs.
Every child who attends a didi rugby class across the country is invited to come along and join in the fun with their parents or carers.
The Presentation Day is free of charge.
The event will get underway at 9.00am with full English breakfasts available (booking details below).
Presentations will then begin from 10.00am with some of didi rugby's high-profile ambassadors helping to give out certificates of achievement to everyone who attends.
Those ambassadors will also be around to have pictures taken and chat with kids and parents throughout the event.
Franchise owners from around the country will also be there to join in the day's activities and make it a real #didifamily affair.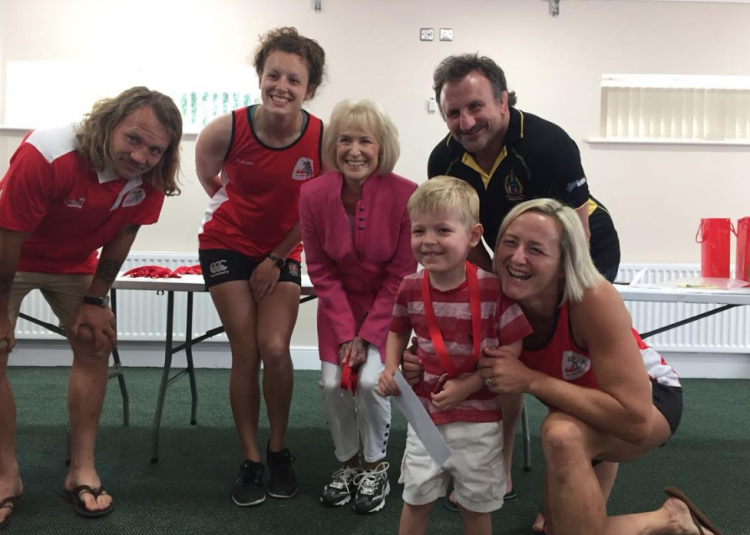 Excited children

Last year's Presentation Day was a huge success with hundreds of excited children, mums, dads, aunties, uncles, cousins and grandparents all enjoying the day.
A bouncy castle and obstacles courses were just part of the set-up outside to keep all youngsters happy, whatever their age.
Temperatures topped 28 degrees last year and, once again, the sun has been ordered this year!
"Its going to be a really exciting day and we can't wait to meet you all.
"You do need to secure your place by booking online though.
"It's completely free and our gift to our loyal members so come along and celebrate with the children the success that they have this year."
To attend, your child must be attending a didi rugby class anywhere in the country and pre-booking a place is essential. All parents, carers and family members are welcome to come along too.
Book your place at this year's event here
Breakfast will be served from 9.00am. To reserve either a full English breakfast, including tea or coffee, priced at £5.00 – or a sausage or bacon cob priced at £2.50, email: bar@hinckleyrugby.co.uk with your order and pay on the day.
Role model
Craig said: "William is a fantastic athlete having achieved 5 National titles and 3 World gold medals at tumbling. He is the ideal role model for didi rugby Reading and everything we do.
"He needs support to get to Tokyo and we intend to help him as much as we can."
"Thanks to John Newport, who took some great pictures for us. Andy Swadling and Roger Clark who did the barbecue – and our wonderful coaches Caitlin Clark, Joe Clark, Jeni Kingman and Andy Lester.
"Our coaches are fantastic people. They are all like-minded and we are always looking for more of them."