Two young twins from Leicestershire have already come an awful long way on their rugby journey.
At last year's annual didi rugby Presentation Day, twins Alfie and Archie Parr 'graduated' after years in the didi programme.
They joined partner club Hinckley Rugby Club to continue their rugby journey and have just celebrated a wonderful first year in the set-up.
It's a club that has dozens of former didi pupils in its ranks.
Alfie and Archie's mum, Clare has paid tribute to the role that didi rugby has had in her boys' development, not only in terms of the skills they have learned, but also in the confidence and friendships they have made along the way.
"We are so proud of the twins and how far they have come with their confidence and skills since starting didi rugby back in 2015," she said.
"All of the fantastic activities and experiences they had has fully prepared them for their next step at a big club in the Under-6s.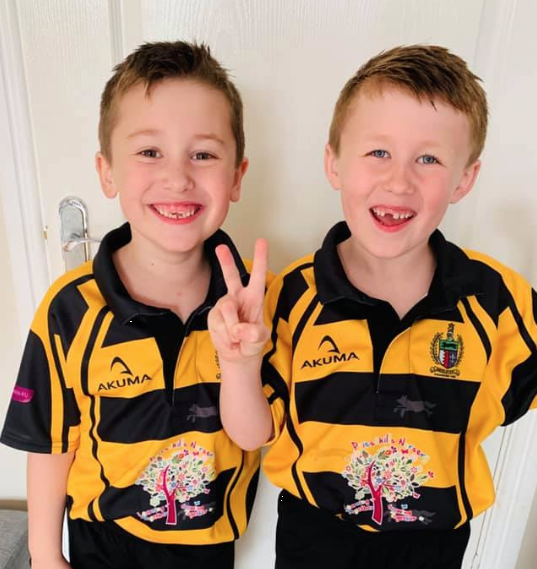 Flourished
"They have flourished at didi rugby and have continued to do so at Hinckley which has been wonderful to see."
didi rugby founder and CEO Vicky Macqueen said it has been 'truly wonderful' to watch two kids she has watched grow up in Hinckley-based didi classes over the years now enjoying their rugby in a minis section.
"I have to admit that I always get a little tear in my eye whenever I see former didi pupils playing at clubs like Hinckley," she said.
"There's a special place in my heart for Alfie and Archie because they have been with didi almost since the first day we launched.
"It's always sad to say bye to some lovely children when they get too old for our classed but the reason we partner with local clubs is to provide them with a natural progression into tag rugby. And so it's incredibly satisfying to see them doing so well when they move up."
Watch Alfie and Archie's emotional 'graduation' last season…